Automatic garden watering is not just a fad these days. As gardening becomes a more interesting hobby, water supplied to plants also increases. Thus sprinkle your garden efficiently will help a lot on the conservation of water supply.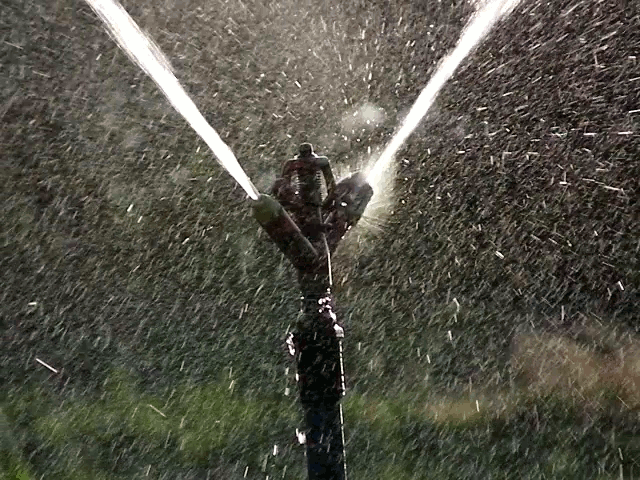 Ways For Garden Watering
There are several ways to water your garden. The most common way is to have a hose connected to your faucet and you'll have a watering set. But as you may have observed this technique wastes too much water. Although this is much practical in terms of expenses it can be outweighed by the water wasted on the process. The culprit of this process is the fact that the soil cannot absorb all the supplied water at the very short time. Thus it will be efficient if you have a slow and continuous moistening technique.
Using automated watering systems has the advantage over this criterion. Choosing a system with relation to your garden plants is the first step. Take for instance drip method. This is most applicable on grown plants. The main advantage of this technique is having to supply water continuously and with lesser speed than using hose alone. This will let the water seep into the soil before slowly supplying additional water. Thus more water can be used for the purpose effectively rather than just being wasted.
Timer is the Key
Also automated watering systems has timer thus it will be much efficient if you don't have to mind the time of sprinkle water. It is beneficial for plants to have regular watering time as not to dwarf its growth. And to ensure that watering time is not interrupted, timed device can be used. This device simply works as an alarm clock. You set the time then the device will just initiate the watering on the specified time without additional setting required. This device also calculates the water to be dispensed so you don't have to worry about the excess water thus making water dispensing much more efficient.
Auto moistening devices are not just helpful in making a lot of difference in using water efficiently but it can also be used when you plan a vacation. It's because of time delay feature that you don't have to water your plants yourself but rather just leave on its own and the device will take care of the watering without human intervention. Thus it is not just time saving but also a kind of replacement for basic gardeners. And because it's automated, you don't have to worry things like having to confirm to someone if they've really watered your plants on time.
Gardening is a good hobby
It can be relaxing and can serve as a daily exercise. But it can sometimes be tedious for some. This is why help is quite needed at times to make work shorter. A garden watering system is just a fine spare hand for this hobby. And because you're dealing with plants, you don't just create a hobby but also a help for the environment. This will make your gardening more effective.