Drip water irrigation systems and water irrigation kits are ideal for home gardens, row crop in small farms, raised bed, greenhouses and etc. This is because they are very convenience and easy to install. The capability of drip irrigation systems for conserving water is going to help you save money over time.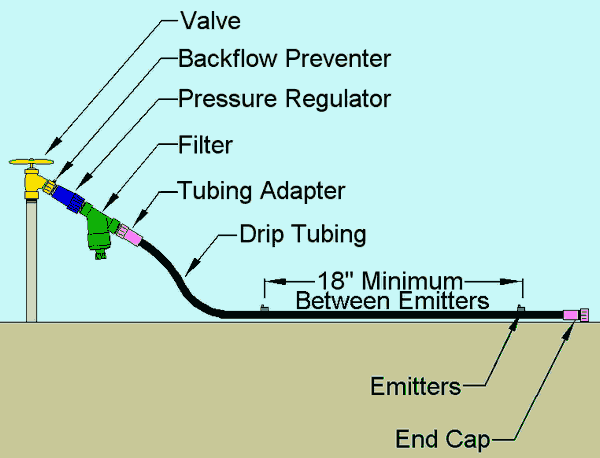 However, even today there are still many people having no idea on what are drip irrigation systems? To put it simply, they are generally arrangements involved with multiple thin tubing & tape which hold single water droplets directly to the plants roots that require nourishing. This look very good in the first place, however just how can a single water droplets do the maximum amount of work where the 4 gallons prior to this distributed by using watering and hose pipes cans? This is when drip irrigation systems come into play.
Drip irrigation systems deliver the results by simply dripping water straight away onto the roots of the plants which will be very effectively helping in saving both fertilizer and water with intelligent use of water. With the use of 360 degree adjustable spray jet, there will be no water being squandered for the reason that drip system is not going to spray the water. These kinds of irrigation systems will certainly tremendously reap a lot of benefits for the health of your garden or small farm by going to supply water deep to the plants roots and by doing it can be very effectively preventing disease spread out through flowing water.
Recently, agriculture has found significant changes with the way they do the water irrigation. Most of the people who are involved in this field have experienced completely revolutionized technique in undertaking tasks in the agriculture and irrigation kit for vegetable. The modern gardening practices happen to be significantly supported by modern technology and innovations which have strike the world of science. Besides, the implementation and usage of innovative equipment and tools has amassed significant interests of farmers, vegetable growers and gardeners. With the invention of modern drip irrigation system, this has encouraged them to develop in depth farming and gardening without much effort and hard work. The even better advantage would be they are able to save more money by only need to invest an affordable amount of money to install this irrigation system.
Components for Drip Irrigation Systems
The components that are used for drip irrigation system are range from small items such as small hoses or tubes to bulk items like large reservoirs. Some people will use the microsprinkler kit for landscapes which is a complete and self contained drip irrigation kit that have all the necessary thing for making a working irrigation system.
The other components, parts and accessories that are needed will include of drip emitter, 1/2 perma-loc fittings, barbed fittings, valves, greenhouse drip tubing, retrofit kits, sprinkler, sprinkler head assembly and etc.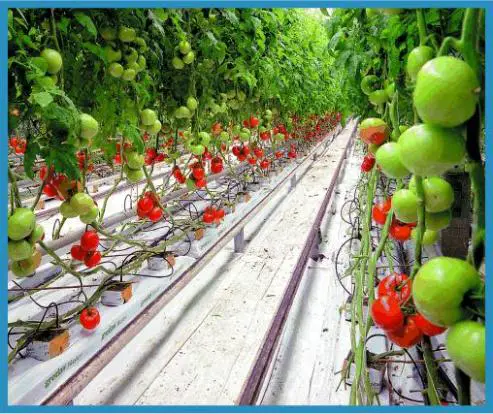 The planning and design of water channel can be fairly crucial factor that a person needs to think about all aspects comprehensively. Furthermore, the condition of the soil also need to be examined and analyzed so that you are able to have adequate thought for the watering amount that is required to cover all the plant and soil. If the soil is not having enough fertilizer, you may need to apply organic soil conditioners and carry out the necessary steps to prevent organic insect for detrimental the plant. You need to take a good plant care with this so that you can ensure the plants are free from being threatened by organic insect.
Highly effective water filtering systems are required to eliminate dirt and grime as well as other pollutants found in water. The water supply channels need to be specially designed to steer clear of just about any back flow that may happen. Implementing back flow prevention valves all the way through the water lines could make this possible. Even though you may find initial cost of the money that you invest in the drip irrigation systems can be high if you choose to go with sophisticate one, but you are going to enjoy a lot of advancements in the long run.
Gravity Feed Drip Irrigation Systems
Gravity feed drip irrigation systems usually work at really low pressures yet just about all drip irrigation systems will need minimum pressure to operate properly. Generally, dripline and drippers will work under 10 PSI, but 15 to 30 PSI would be the best. This is due to the lower the pressure, the greater the effect of rubbing losses in the tubing that is going to cause a slow flow of water. When the water pressure is not enough, the drippers at the end of the circuit would possibly completely stop the flow.
Drip irrigation systems are the modern farming and garden drip kits that are available in today world. It is the best solution for those areas that experienced with resource scarcity and those who are care about making bad impact to the environment. And if you only need for a simple irrigation system, you may only need to spend for very low cost to make it done. Thus, now is the most suitable time for you to make a change for your traditional way of watering by opting for drip irrigation systems.