Domestic and international consumers can differ slightly when selecting garden products to buy online. After researching this audience group, it is interesting to see how these markets actually do differ; it seems more focused around what products are suitable for their lifestyle rather than the most current trendy watering solution.
How UK and global online markets differ?
One of the most interesting elements of marketing to a Global or British audience, is how online stores like Amazon vary in how they categorize watering products. If we look on Amazon.com we can see around 10,000k watering equipment products are available for consumers to purchase yet on Amazon.co.uk there is only 1,300 hose and reel products for purchase.
Even looking at basic terminology, the global Amazon.com site segments its watering equipment category under "patio, lawn & garden", while the Amazon.co.uk site segments their product offering under of hoses & reels equipment under "garden & outdoors".
The Global audience interest in watering equipment is also different . The most popular garden products in the market include high-tech garden hoses, motion activated sprinklers, watering bulbs, hose boxes, drip watering systems and high quality hose connectors. The UK market on the other hand, seems much more focused on practical items such as, outside tap frost covers, insulating tap covers, hose storage products, heavy duty hose and water timers. Also, typically in older UK housing estates, homes don't have a high water pressure, therefore, automatic watering systems aren't able to work without the addition of expensive and noisy water pumps, thus hand watering systems are the most cost effective options.
Key differences in international retail markets?
Highlighting key differences is an important process when considering marketing to individuals. When individuals shop via online channels, the country and it's climate will determine the different watering solutions required, The UK garden market appears to be more focused on dealing with unsteady weather conditions than other countries, for example their products may include frost covers and insulated taps but can also vary for those in the UK who are able to hand water their gardens with multi-spray guns due to their homes traditional build on smaller blocks of land.
The US markets is also influenced by extreme weather from the cold and wet regions around Seattle to the drought prone areas around Arizona and Nevada, it seems home owners are much more focused on more practical ways of gardening using effective watering systems.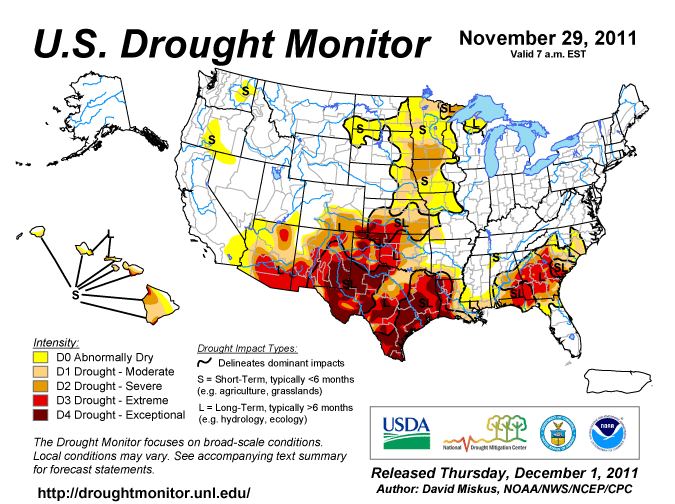 Typically watering systems are drought friendly as they waste less water and are often configured to deliver water to parts of the garden that need it most. Advanced watering systems have the ability to determine when to water the lawn based on existing weather conditions that could see the lawn waterlogged, often it all comes down to your budgetary preferences.
Common Watering Systems
• Watering Can
• Garden Hose
• Diffuser Watering System
• Drip Watering Systems
• Automatic Watering Systems
Garden Equipment Storage
One of the biggest issues for larger homes with an abundance of equipment, or smaller homes with no space is storage. Typical storage solutions tend to include sheds, barns or utility buildings that too often become dumping grounds for everything you no longer require in the house It's more effective to make use of smart storage products such as garden storage benches, pool boxes or vertical cabinets than just filling up the shed with everything and anything that fits.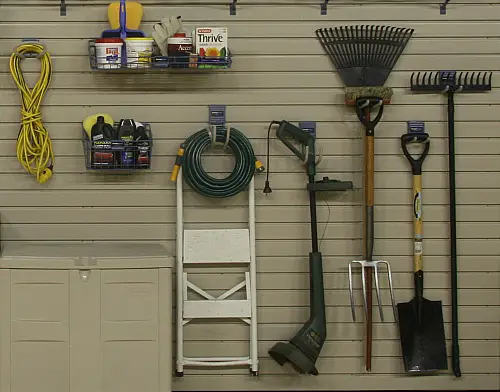 It's common for UK home owners to look at the most compact or space efficient products because of their smaller property sizes. Based on the online research the US market seems to be more focused on ease of use with automated hose reels and any storage solution adding visual appeal to their garden such as storage benches and deck boxes.
Safe Storage of Chemicals/Fuel
It's important to consider using lockable and fire resistant safety cabinets when storing chemicals, flammable liquids and toxic substances in your shed. This ensures that these substances are safely kept away from children and animals but also reduces the chance of things going wrong. The safe storage of any vast amounts of flammable materials may also be regulated by local government legislation or municipal laws.
Organize the hose please
Using a hose reel is one way to keep your lawn organized and your garden looking neat and tidy. Apart from appearing cosmetically better, having a garden hose ensures the hose is untangled and ready to use every time. There have been several cases where citizens have been fined for leaving items such as hoses on their lawn. The most popular options in keeping your hose organized and manageable include:
• self-winding hose reel
• smart trak hose box
• portable hose reel
• mounted hose wraps
Just like watering systems are becoming more popular as people get busier, garden storage products are also a fast growing segment of the market as consumers buy more equipment for specific gardening tasks.
More article:
Yard Watering and Sprinkler Systems