Whether you live in sunny California or windy Chicago, there are things you can do to make your front yard stand out and look beautiful. Not every front yard is the same, depending on soil, space; light, sun or shade; climate, wet or dry; and temperature, hot or cold. There are things you can do to make your front yard look its absolute best.
While any homeowner knows that it can be costly to replant petunia's every June just for them to die off come the first frost, annual's give bright pops of color that make your yard look fresh and new. While it's important to think of the long-term yard plan, remember that annuals really set the color tone of your garden for any given year.
Here are some of the best flower choices for whatever challenges your front yard gives you:
The following is a list of annuals that are good for partially sunny or shady spots. These plants do well with a range of direct sunlight, from 6-8 hours a day mixed with shade. These plants enjoy a moderate amount of watering, good drainage, and some fertilizer while growing.
Zinnias, marigolds, cosmos, bachelor buttons, and larkspur are multi-purpose plants that do well in almost any condition. So don't worry too much about the perfect setting. They're receptive to any attention you give them.
While most annuals need some direct sunlight, other plants thrive under slightly shadier conditions. Sunshine for these plants doesn't have to last as long as 6-8 hours a day, and it can actually be shady at other times during the day.
The annuals that thrive under these conditions are snapdragons, lupine, sweet alyssum, bupleurum, forget-me-not, nicotiana, violas, and pansies.
For starters, if you are looking for plants that enjoy direct sunlight and high heat, think zinnias, moss roses, 4 o'clock, and salvia. These plants can withstand long periods of heat and dry weather and grow to respectable heights without taking over your entire yard.
So whether you have a lot of space or just a small flower pot, you can really make a big difference in your yard by putting these flowers to work.
Other annuals that enjoy direct sunlight include petunias, snapdragons, cosmos, delphinium, sweet william, and blanket flowers. These plants are quite hardy and add a rainbow of color to your home with little effort.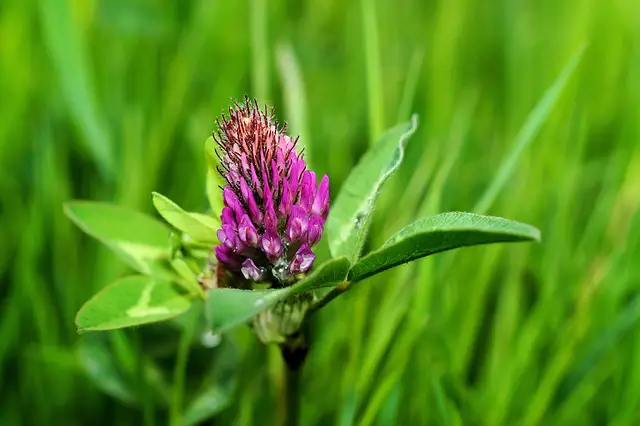 Remember to plant tall plants at the back of your flower bed to avoid the shorter flowers. That way, everything gets a good dose of sunshine as the sunlight moves throughout the day. And don't forget to sit back and enjoy your garden.
Rare Flowers That You Can Plant
As a species, we have always been interested in the flora around us, from the tulip craze in Holland in the 17th Century to botanical gardens of modernity. We use flowers now more than ever within social convention to celebrate, mourn, apologize or say what we can't.
But due to the changes in their habitats and various other conditions, some of the most beautiful flowers are rare. They are on the verge of extinction. Here are some of the rarest blooms found in the world today.
Jade Vine – Strongylodon Macrobotrys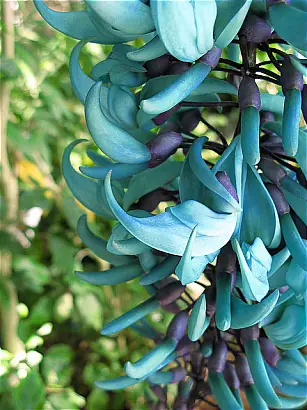 As you may have guessed from its name, this breathtaking flower stuns all that come across it with its signature aquamarine color. It's indigenous to the tropical Filipino rain forests, is confusingly part of the pea and bean family, and is closely related to a kidney bean than any bloom. The string of flowers can grow up to three meters in length.
Yellow and Purple Lady Slippers – Cypripedium Calceolus
Owning Lady Slipper blooms can make you the envy of flower enthusiasts the world over. The only specimen still growing wild in Britain has been under constant police guard since 1917. It's part of the orchid family and has a strange symbiotic relationship with a certain type of fungus, which helps it grow. This precise process is what hinders the plant from flourishing and keeps it on the verge of extinction.
Ghost Orchid – Epipogium Aphyllum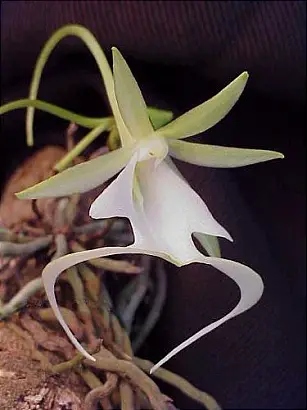 Like the Lady Slippers, the Ghost Orchid also needs a certain fungus to live, making it just as rare. The Ghost Orchid was, in fact, thought extinct for twenty years until it was rediscovered recently. This may be because this flower can live underground for years and only blooms at the optimum moment, hence its name.
Parrot's Beak – Lotus Berthelotii
This amazing flower has been classed as extremely rare since 1884 and is still going! It is extinct in the wild but is still being cultivated in botanist's labs to keep the species alive. The reason for their rarity in their indigenous land, The Canary Islands, is due to the extinction of their pollinators, the sunbirds.
But as flower traders are still cultivating the bright orange bloom, they are available. Search online stores such as Interflora.co.uk for the rarer species as appose to your local garden center.
Chocolate Cosmos – Cosmos atrosanguineus

Like the Lady Slippers, the Ghost Orchid also needs a certain fungus to live, making it just as rare. The Ghost Orchid was in this crimson crusader has been extinct in the wild for over 100 years.
Before its extinction, it grew only in Mexico, but the reaming plants are nothing but infertile clones of the originals. Their vanilla scent makes them perfect house plants, but getting your hands on one may be somewhat of a task. It's generally only botanists and flower enthusiasts who are still in possession of these rare beauties.
6 Amazing Front Yards that Will Inspire You to Upgrade Yours
Improving your curb appeal using both function and charm will add significant value to your home. Consider the following suggestions to upgrade your front yard for a memorable, good first impression.
1. Plant Flowers
Even if your front yard is somewhat limited in space, fill it with a variety of beautiful flowers. It's guaranteed to give your yard an attractive visual punch and also feel friendly and welcoming.
Tip: Before planting foliage of any kind on the strip between the sidewalk and street, check with your city's guidelines first. Your community may have certain restrictions about the height allowed or the distance from a fire hydrant.
2. Create a Space to Entertain
Want to make your front yard feel really friendly and open to your neighborhood? Add a patio to your front yard and invite your neighbors over for a cold refreshing glass of lemonade on a warm summer's day. Remember the old days when people used to sit on their front porch and wave to the passersby? A front yard patio says you're warm and friendly to the world.
Tip: Dress up your front patio using a small hedge or string of flower pots to give it a sense of enclosure and coziness without using an unsociable barrier.
3. Decorate Your Walkway
Give your walkway a boost by planting low-maintenance foliage such as boxwood and variegated hosta along the edges. According to these experts that do Tuscan Terracotta Landscaping, "using natural stone and boulders as focal points adds interest and texture without requiring much maintenance." Make it even more interesting and appealing by creating a gentle, meandering path that leads straight to your front door.
Tip: In addition to softscaping (plantings,) choose from a variety of eye-catching hardscape materials such as pavers, flagstone, or bricks to add an element of charm. The contrast between the softscape and hardscape components together will make it memorable and unique.
4. Embellish a Sloping Yard
Grass can be hard to care for on a yard that slopes. Why not plant your front hillside with a gorgeous display of your favorite plants and flowers? It will be much easier to maintain. Also, once the plantings are fully mature, they will enhance the facade of your home and make it appear even more impressive.
Tip: Plant a mixture of perennials, annuals, evergreens, and grasses for an attractive look all year round.
5. Establish a Noise Barrier
Do you live on a busy street? Shield your home from busy street noise by planting various medium-sized plants in your front yard. The plantings will help offset some of the noise and make your yard appear larger as well, using rich, attractive colors, shapes, and textures.
Tip: Before planting, look outside your home's front windows to develop a pleasing aesthetic design from your perspective as well as your neighbors.
6. Cleverly Use Your Space
Think outside the box and beyond just ordinary shrubbery and traditional plantings. Use plants of various shapes and sizes to create a striking layered look that will inevitably set your yard apart.
Tip: Create a sense of continuity to the design of your front yard by repeating some of the elements. This will give it a polished, sophisticated look.
In short, front yard landscaping is all about accentuating your home. There are infinite possibilities to consider when upgrading your curb appeal, such as creating your own English garden, an Asian-inspired sanctuary, or even implementing an urban style. Have fun with it.
5 Steps To Have a Yard That Will Make The Neighbors Jealous
In every neighborhood, there seems to be that one yard that is the envy of every homeowner on the block. With what appears to be little effort, it's the yard that's perfectly landscaped and ready for a magazine to take its picture on any given day. You may have driven by and wondered, "How do they do it?"
1. Start with a Plan
It's not enough to pick out and plant some flowers and shrubs. For a yard to be the envy of the neighborhood, it should include some of the basics of design that will create a balanced and unified space. One of the most important things to consider is exposure. This is the direction that your house is facing on your property.
Knowing this will enable you to choose the right plants to grow and the right places to plant them. Another important thing to keep in mind is the theme. This could be as simple as a color scheme or as complex as deciding a casual, formal, contemporary, or rustic look to your yard. These decisions can make choosing the appropriate plants and ornaments easier as you create the yard of your dreams.
2. Prepare the Soil
A really great yard begins beneath the soil. Turn the soil. This will break up clods of dirt and tangled roots, helping your new yard get the best drainage. Add compost. Adding compost is essential for a healthy yard. Compost adds valuable nutrients to the soil. After preparing the soil, you can create flower beds and plant the trees and turf.
3. Choose the Right Trees and Turf
Trees and grasses come in many varieties, sizes, and shapes, including those that grow in shade, partial sun, and full sun. With so many choices, you may want to get the assistance of an experienced arborist, such as JR's Tree and Landscape arborist.
4. Choose the Right Plants
Use the exposures from your plan to choose plants that grow best in the shade, part shade, or full sun. Also, be aware of the dimensions at maturity of each plant. This could keep you from planting something that will eventually take over your entire yard and need constant pruning.
5. Add Character
To make your yard a personal statement, a few well-placed garden ornaments are the final touch. Just keep in mind that when it comes to garden ornaments, don't overdo it.
Having a beautiful yard takes planning, patience, and perseverance. But, even if you're low on any or all of those three things, you can still have a yard that will make your neighbors jealous.
Read also: 8 Ideas For Garden Decor Makes Homes Happier
Liven up your Business with Winter Hanging Baskets
Many commercial establishments include outdoor hanging baskets in their décor during warm months but take them down when colder weather arrives.
You can add plants to these baskets for the winter that are very attractive and need limited maintenance to last until spring.  If you already employ a service firm to plant and maintain your containers, ask them what they recommend for the winter.
Cool-season annuals and shrubs will be quite attractive. In addition, a service can install holiday lights in the baskets, making them look great at night. For the plants to last all winter, it is important to consider their placement.
Baskets hanging in windy locations will dry out and will not likely maintain healthy plants, so it may be prudent to take them down until next year. Before you decide to use winter hanging baskets, make sure that you are willing to water all year—whether by paying a service or assigning your own employees.
Winter Hardy Plants
Though your service can recommend the best plants for your location, the choices are not as limited as you might think.  If you want to choose and plant your own baskets, visit an established nursery that can make reliable recommendations and order plants for you.
The hardiest plant will always be ivy, which is available in a variety of shapes and colors. Many become brighter in winter with pink or bronze edges. Ivy grows best in winter and will look very attractive even alone.  Another possibility for a vine is vinca, which is well established and maintained will last all year.
Hardy miniature evergreen shrubs will liven up your space quite well, especially in combination with a vine. A local nursery can recommend and obtain a selection for you and provide advice on planting and maintenance. These shrubs can include small varieties of holly and dwarf conifers.
Pansies are colorful annuals that can last all winter in either beds or baskets if watered and deadheaded. Don't worry about removing snow; when it melts, the flowers will be there waiting. (A blanket of snow is an excellent insulator.) A wide variety of colors available means you will be able to find something you like.
Ornamental Kale, a plant often used in bed plantings in winter, is also a good choice for winter baskets.  A member of the cabbage family, you can find ornamental kale in a wide variety of leaf colors and shapes; many are variegated with several colors—usually green, purple, and white. Leaves also can have fringed edges or feathery shapes. When the temperature drops, the colors of the leaves deepen.
Planting the Container
If you decide to plant your own baskets, select a strong container with good drainage and a strong hanging mechanism.  Start early in the fall so that the plants become established before really cold weather. Use premium potting soil to fill two-thirds of the container and begin to add plants.
Put all of the taller specimens in the center and add vines and pansies around the outside. (Remember that healthy pansies will likely fill in any vacant space, but you do want to make your plantings look full even at the start.) To protect your basket from evaporation, cover the open soil with green moss or a good mulch.
Now hang up your baskets and stand back and enjoy them.  It is not difficult to create some brightness for the winter months.
Tips to Find Plants for Tricky Conditions
A well-groomed garden can do wonders for a house, whether to improve living conditions or boost its value on the market, so knowing what to plant is important for any would-be gardener.
While most plants will happily live in a sun-drenched garden, others are faced with problems of darkness or limited room. If you're moving into a new residence and you're not sure how to make the most of your surroundings, make sure you get expert advice before you buy.
Shady backyards and front gardens
While many plants thrive on sunlight, others prefer to live in the shadows. If you have a south-facing garden, you have to think carefully about what to plant.
If you're looking for trees, think of varieties that aren't so tall (as they're used to living below the canopies of other trees). Dogwood is a popular choice because of its striking orange stems in the colder months, giving it the nickname 'Winter Flame.' If you'd prefer an evergreen tree, yews cope very well in shady areas but do require lots of water to flourish.
To complement your yews, euonymus is an evergreen shrub that will survive in almost any garden. For a bit of color in your shrubbery, Japanese laurels will produce vibrant red berries (and survive so long as the ground isn't waterlogged), mahonias grow bright yellow flowers, and Pieris will flitter between green and red – all of them happy as Larry in shady areas.
Pot plants for balconies
North-facing balconies are ideal for many types of plants, and what you buy is ultimately related to how much time you're willing to put in. Simple flowers such as petunias will grow so long as you remember to water them, while creeping plants may require a bit more work.
If your balcony is your only space to grow plants, consider herbs to cultivate and use in your cooking. Depending on which herbs you choose, some may be better off coming inside for the winter.
If you live in a warm climate, cucumbers, tomatoes, and cayenne peppers are all a possibility, while something fragrant like lavender may be ideal for keeping your home smelling fresh.
To save time and prevent frustration, buying plants as seedlings mean you're much more likely to succeed in growing a plant rather than housing a brown, brittle reminder of your failings.
Remember that many self-storage depots will refuse to take live plants, so if you're thinking about moving, and you don't have a reliable neighbor or family member who can "babysit" your precious plants for you, you may want to hold off on any purchases or look into realistic fake plants.
Read also: