An automatic watering system is a great time saver when you are dealing with your lawn and garden. In fact, you can literally set it and forget it for the most part.
Technology has, in fact, advanced these systems to the point where now they can detect whether it is raining and automatically adjust accordingly so you don't have to worry whether they are running when you are not home.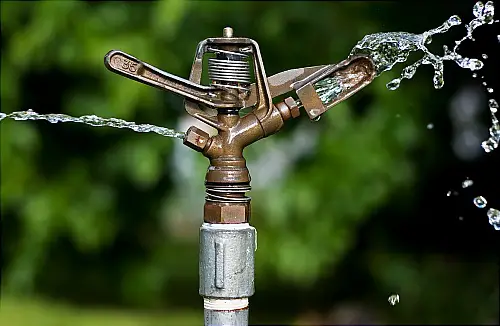 Extremely Effective and Beneficial By Going Automatic
This is extremely beneficial because, at this point, it is estimated that approximately 30% of the nations water usage is dedicated to lawn and garden applications and use of such systems makes watering more efficient and less wasteful than it was at one time.
This is important to the environment as a whole so that make the technological advances of these systems key to your overall setup since water conservation is important to the environment.
Many states, in fact, are beginning to mandate that those using automatic watering systems have those that have these sensors installed and while the requirement only pertains to systems from the year 2000 onward, the sensors can actually be added to older systems as well. Additionally, these sensors are available in both wired and wireless versions making them even more versatile.
The best automatic watering system is one that will automatically shut off when there is the smallest amount of rain present and they are programmed to stay off until watering is needed again.
They are even designed to compensate for the amount of rainfall and fill in where more watering is needed once the rain has stopped. The abilities of these systems are simply amazing, to say the least.
Value Added When Selling Your Home
Regardless of what type of automatic watering system you have in use, such a system being installed is a valid selling point should you ever decide to put your home on the market for sale. People like the idea of having a nice lawn and garden and are simply thrilled when they can have it and it takes very little maintenance to keep it looking good. In fact, it is estimated that perhaps 18% of all home sales are influenced because of these systems being installed.
Many people will install an automatic watering system as a personal project to give them things to do around the house on the weekends. Many people, however, do not have the time, or perhaps the knowledge required to install such a system so they will generally hire a landscaping company to do the work for them.
Actual costs of installing these systems will vary upon a number of different factors such as your geographical location, and the size of the system that needs to be put in.
Many new homes that are being constructed today are built with these systems as part of the construction package, complete with the rain sensors as well because so many people prefer to have them. The controls for these systems are usually in your garage if you have one. Otherwise, the controls can usually be found where the electric panel, cable entry and all those things like that are located.
Now, the type of automatic watering system that you choose is going to depend on exactly what you want it to do as well as the size it is going to have to be.
Those things will also dictate how much the entire system will be to install as well and it can tend to get a bit pricey when you are hiring someone to do the job for you, so you may possibly want to consider self-installation if the budget is of concern to you.
If you do decide to do the system yourself, you're going to want to take your time doing it, and carefully plan it out so that you get good coverage. Most lawn and garden centers will be able to help you out in this area, and if you don't have one local to you, then you can always search online as well.
You can buy your required parts for installation online too and likely save a great deal of money in the process. Basically, installing an automatic watering system is not something that you are going to decide to put in the yard and have it done the next day is what that means.
Type of Materials
The type of materials used to build an automatic watering system usually includes cPVC pipe and fittings as well as the control box and sprinkler heads. It is not a difficult process to undertake, however, there will generally be a lot of work involved depending on the type of system you want to install.
The most popular system is of course than one that is underground. With these systems, when it is time for the water to come on, the sprinkler heads will pop up to do their job. When the water goes off and the system is finished doing its work, the heads will then settle back into the ground.
So when you decide that you want to get an automatic watering system installed, carefully research it before you set out to get it done. Take a look at what it would cost to have someone to install it for you as opposed to doing it yourself.
You can then check out pricing on everything to see what it would cost to do it yourself and then make your decision. Remember that you will want to take into account the amount of work involved and make a decision as to whether or not you actually have the time to do it yourself too.
Ease Your Gardening Task With Automatic Garden Watering
Automatic garden watering is not just a fad these days. As gardening becomes a more interesting hobby, water supplied to plants also increases. Thus sprinkle your garden efficiently will help a lot on the conservation of water supply.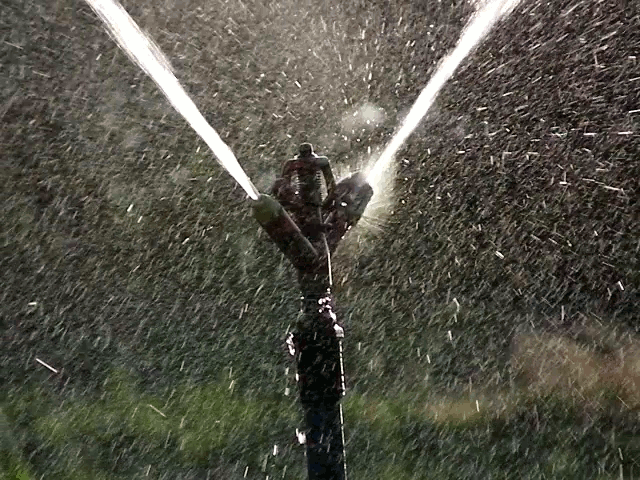 Ways For Garden Watering
There are several ways to water your garden. The most common way is to have a hose connected to your faucet and you'll have a watering set. But as you may have observed this technique wastes too much water. Although this is much practical in terms of expenses it can be outweighed by the water wasted on the process.
The culprit of this process is the fact that the soil cannot absorb all the supplied water at a very short time. Thus it will be efficient if you have a slow and continuous moistening technique.
Using automated watering systems has an advantage over this criterion. Choosing a system with relation to your garden plants is the first step. Take for instance drip method. This is most applicable to grown plants. The main advantage of this technique is having to supply water continuously and with lesser speed than using hose alone.
This will let the water seep into the soil before slowly supplying additional water. Thus more water can be used for the purpose effectively rather than just being wasted.
The Timer is the Key
Also, automated watering systems have timer thus it will be much efficient if you don't have to mind the time of sprinkle water. It is beneficial for plants to have regular watering time as not to dwarf its growth. And to ensure that watering time is not interrupted, a timed device can be used.
This device simply works as an alarm clock. You set the time when the device will just initiate the watering on the specified time without additional setting required. This device also calculates the water to be dispensed so you don't have to worry about the excess water thus making water dispensing much more efficient.
Auto moistening devices are not just helpful in making a lot of difference in using water efficiently but it can also be used when you plan a vacation. It's because of the time delay feature that you don't have to water your plants yourself but rather just leave on its own and the device will take care of the watering without human intervention.
Thus it is not just time-saving but also a kind of replacement for basic gardeners. And because it's automated, you don't have to worry things like having to conform to someone if they've really watered your plants on time.
Gardening is a good hobby
It can be relaxing and can serve as a daily exercise. But it can sometimes be tedious for some. This is why help is quite needed at times to make work shorter. A garden watering system is just a fine spare hand for this hobby. And because you're dealing with plants, you don't just create a hobby but also a help for the environment. This will make your gardening more effective.
Read also: How Can I Plan Drip Irrigation Systems for My Vegetable Garden?