Would you like to add some color and charm to your home by having a small herb garden on your windowsill? It sounds like a wonderful idea – however, the thought of adding gardening to a hectic work schedule may seem like an impossible dream.
Growing plants takes some dedication no matter what type of garden you're maintaining: an outdoor patch or just a miniature herb garden at your kitchen window.
When sowing seeds or planting a tiny sapling, you must ensure that they have the right potting mix and the plants are regularly watered and fertilized. All of these jobs can be time-consuming and also a little messy.
If you are passionate about cultivating your own herbs but don't have much spare time on your hands – don't despair. There is a brilliant and trouble-free solution: a chia herb garden!
A chia garden is a ready-made kit that consists of seeds of different herbs, growing sponges, saucers and plates, containers, and do-it-yourself instructions. Some chia kits even come with a few recipes where these herbs are the main flavoring ingredients.
Let's look at some of the advantages of choosing a chia herb garden for your herbs rather than beginning from scratch – the biggest is that a chia garden comes with an entire kit of everything you would need to grow the herbs.
In the traditional gardening method, you have to spend almost an entire day or two choosing seeds or saplings and selecting appropriate containers that fit your windowsill. Just deciding on the correct potting mix and fertilizer takes time and requires a bit of knowledge.
Read also: How To Grow Lovage Herb From Seeds.
As you realize, if herb gardening is a leisure pursuit for you, be prepared to do some homework before starting an herb garden. The good news is that using a chia garden saves all that time and effort as the chia kit comes with all instructions, and even children can set it up quickly with a little guidance.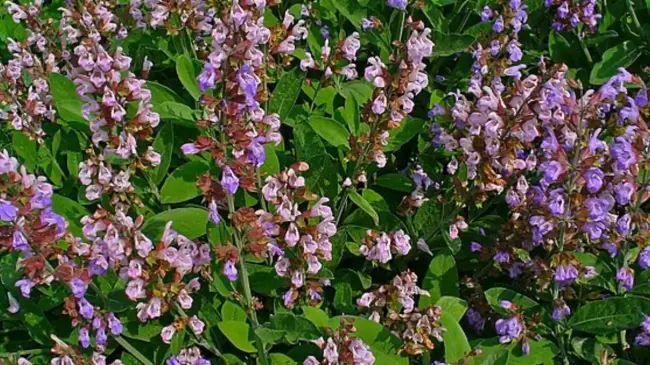 In fact, if your children are as enthusiastic about gardening as you are, a chia garden may be the perfect solution because they won't be exposed to chemicals through potting mixes and fertilizers.
Don't be concerned about the choice of herbs – you can be assured that there is a wide variety of chia gardens, and they come in several combinations. For example, if you are interested in culinary herbs, there is a gourmet chia herb garden kit.
You do not have to use dull containers for your chia garden. Most of these kits come with attractive, colored terracotta pots and saucers, polka dot containers, or ones with nature designs on them, which will enliven the look of your kitchen. However, if you are using culinary herbs, make sure these colors are chemical-free and not harmful.
If you wonder whether all these advantages will make the chia herb garden an expensive option, think no more! These come at a very reasonable price, and several stores offer these kits. Happy chia gardening!
Read also:
Did you find this post useful? Would you like to get back to it later? Save THIS PIN below to your gardening or herb garden board on Pinterest! 🙂