Sprinklers could assist you to ensure that you always have a green and good looking garden or lawn. It is such a wonderful device that provides massive help for you to water your entire garden or lawn with just a little effort that you need to put. The sprinkler valves happen to be a pretty vital component of the sprinkler system which will controls the water flow through the system. In the event the sprinkler valves are of bad quality and not work efficiently, then it will cause the sprinkler system not perform what it should and it just not the way for intelligent use of water. In order for you to use them efficiently, you will need to have some knowledge on sprinkler valves.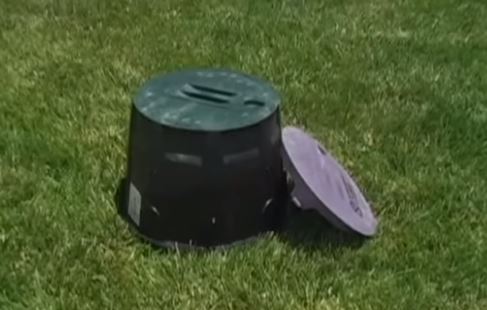 3 Ways for Sprinkler Valves to Fail:
– The sprinkler valves are keep opening and running for 24 hours a day until the source of the water is finally turned off.
– There is "weeping" of the sprinkler that keeps leaking out a little volume of water.
– They aren't turn on totally.
Once you know what is causing the sprinkler valves failed, then you can do the necessary steps to fix them. Besides, to prevent the water for back flow, you will need to get a back flow preventer. When you have found one, next you will need to take a screwdriver and carefully probe a 6 foot area surrounding the back flow. Make sure to probe slowly and steadily so that you don't puncture any water pipes. In case you hit something solid, probe around this area with a diameter of 6 inches.
Buy Rain Bird Valve
If you are wonder which sprinkler valve you should buy, then go get Rain Bird valves as I can assure you these are ideal sprinkler valves you can have. There are Rain Bird spray heads and nozzles rotor sprinklers that you can count on. If your systems are of high pressure which is over 80 psi, then you may just buy an upgraded sprinkler valve that available with dull black color. They are a nylon plastic composite which is more powerful when compared to a glossy black valve. Should you prefer a high pressure valve and wonder where to buy, you may simply visit to a plumbing or sprinkler outlet.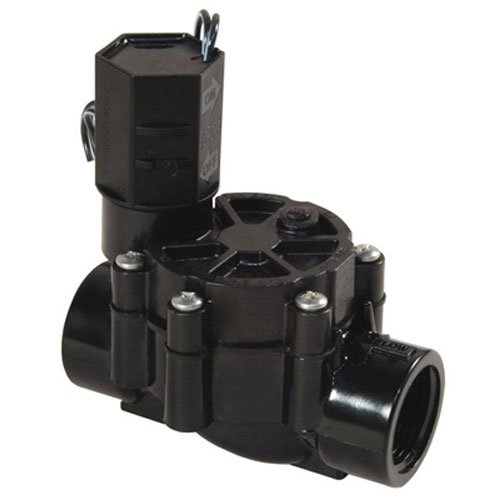 For flow control handle, if you want to get flows below 3 GPM or you are looking for Xerigation dripline application, you can choose for plastic residential irrigation valves with model code of RBY-075-200MX which is among the best performance filters & filtration accessories that installed upstream.
While for control zone drip kits that features with central controls, Rain Bird can offers you with all necessary components for turning the irrigation on and off. The pressure vacuum breaker can filter and handle pressure regulation by distributing drip to low-volume irrigation zone with the use of emission devices.
Hunter Sprinkler Valves are more Preferable
These days, most of the people are prefer to choose Hunter sprinkler valves even Rain Bird used to be the norm for many years. Due to harsh competition, Hunter was priced their sprinkler valves $1 cheaper than Rain Bird. For the reason that quality was very much the same, Hunter gradually becomes the leading valves for people. Besides, Hunter sprinkler valves tend to be easier to install due to the sizes are smaller. Also, they are easier to repair since there are only four screws on top of the valve. Even Rain Bird has not cutting the price to be the same as what Hunter sells, but people are still prefer to buy Hunter because of the feature of easy repairing.
You must be careful when you are using the sprinkler valve. In case the valve isn't turning on or shutting off then there is high chances that some dirt may penetrated in it. It is better for you to take it out and clean each of them. You could begin by taking out the solenoid (normally a black box with wires herniated) and after that look into the plunger below it. The thing can be moved away easily and will be springy. You need to clean all parts of the sprinkler valve by getting rid of any debris or dirt you notice and then put everything back again. In case you have thoroughly cleaned the sprinkler valves but they still can't work properly, then there is possibility that the solenoid or wiring is turning bad, or diaphragm is broken. You may want to get a replacement for this.
If you think fixing sprinkler valves are too complicated and kind of wasting your time, then it is best for you to simply buying more sprinkler valves as backup and once any of them are not working properly, you can just replace them without doing any repairing.