Hunter Irrigation System
Hunter irrigation system is including with various parts and products that the company is selling. Those parts are comprised of Hunter sprinklers, valve, poly pipe, drip filters & screens, controllers & timers, rotors & nozzles, wire & electrical, remote control, and many other fittings.
If there is any broken part for your water irrigation system, there are repair parts available at Hunter retail centers as well. The price offered by the company is very competitive, and you can always find a lot of low-priced items like Hunter sprinklers with the company.
Hunter PGJ Rotary Sprinklers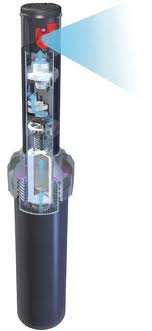 Hunter PGJ sprinklers function with an identical mechanism, which made Hunter's PGP sprinklers extremely popular and became the best seller Hunter sprinkler for the last 30 years.
Like PGP, PGJ sprinklers have proven to be uncomplicated to install, hassle-free to switch with nozzles, and make it possible for much better water flow. And if you make everything right in the first place, you will save a lot of money.
These Hunter sprinklers provide extra protection and improved sturdiness by using a special rubber cover. With the use of Hunter PGJ sprinklers, you will gain positive aspects of a rotor system through the ease of use of a sprayer.
Hunter PGP Rotary Sprinklers
Hunter sprinklers of the PGP series still happen to be the best and light rotors in the industry. Actually, the design of Hunter sprinklers has become the paradigm and standard for sprinklers since 1981. Hunter PGP sprinklers had been the very first product introduced by the Hunter Company that featured superb design.
Throughout the years, these Hunter sprinklers improved from their initial design and style so that the company can still lead the industry until now.
Hunter PGP sprinklers are even able to supply water distribution with precision-engineered misting nozzles. These types of sprinklers have for ages been well-known for their durability, robustness, and also adaptability. Hunter PGP sprinklers possess a patented technology designed by Hunter.
Hunter PGV-100JTG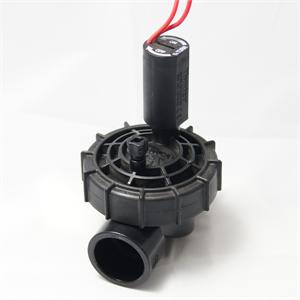 Hunter Company can provide you with a comprehensive line-up of durable and professional valves. Most of the valves are specially designed to cope with the full array of gardening needs. The Hunter PGV-100JTG is a heavy-duty product that can provide the consumer with the most effective features.
The features that consumer can get is adequate to deal with the bustle of the farm, garden or landscape. This Hunter PGV-100JTG is available either with flow control or valve without flow control versions.
Hunter i-20 Rotary Sprinkler
This Hunter sprinkler is very trustworthy and well worth the money that you spend. That is the visible difference of the I-20 Ultra, whether you have a small area, a mix of shrubs, sandy soil, or grass field.
This Hunter sprinkler is adding extra automatic arc return; non-strippable; vandal-proof drive mechanism; non-reversing 360 degrees, and spinnable from 50 to 360 degrees. All these will help to stop gear stripping, and you do not have to buy any repair parts to replace them.
Different Hunter Sprinklers Installation Details
PGM 4″ Rotary Sprinkler Installation Details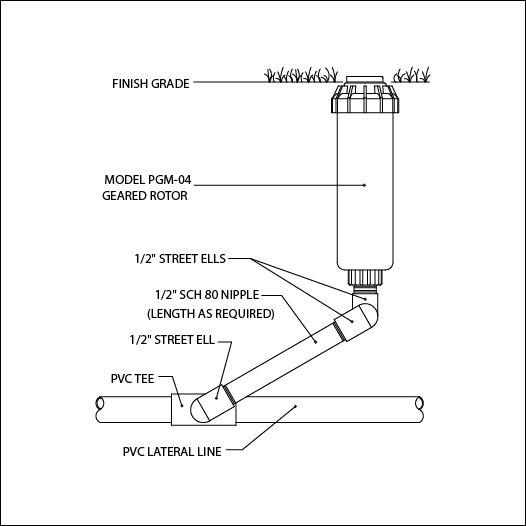 PGM 12″ Rotary Sprinkler with Hunter Swing Joint Installation Details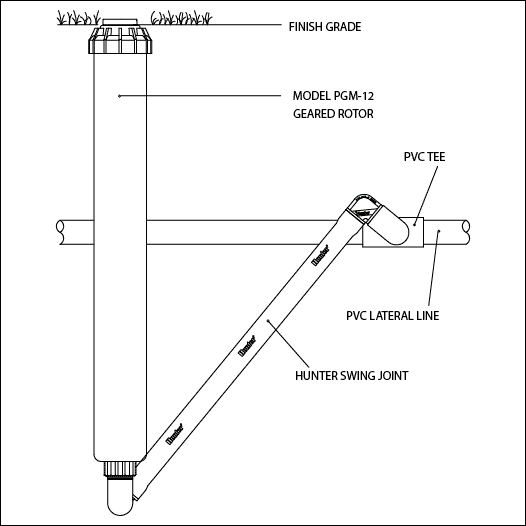 PGJ 4″ Rotary Sprinkler Installation Details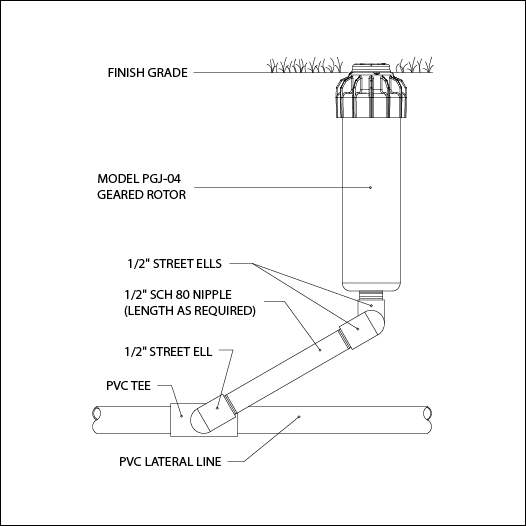 PGJ 6″ Rotary Sprinkler Installation Details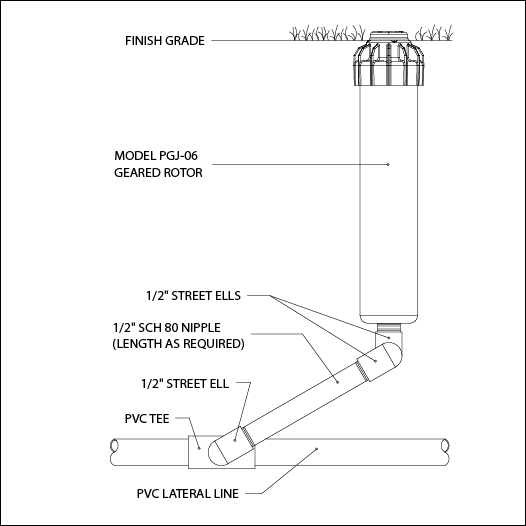 You may refer to Hunter rotary sprinklers instruction sheets for various models of Hunter sprinklers, including PGJ, PGP, I-10/I-20, I-25, I-40, I-60, and I-90. For other Hunter sprinklers installation and adjustment, or poly pipe installation detail, you can visit the Hunter sprinkler website and check them out.
Besides, for Hunter's rotary sprinklers product information guide, there are many such guides in PDF format that you can download at Hunter sprinkler resources.
Trenching & Boring Tools
Garden watering systems industry-specific trenching & boring tools are equipped for excavating trenches for wiring and piping. Most of the trenching & boring tools are the easiest solution for users to set up wiring sleeves, water pipes, and other necessary types of equipment, and all of them are just simple to operate.
Lawn or garden control with the use of Hunter sprinkler couldn't be easier. You can conveniently work with mosquito & pest control and fertilizer to complement the Hunter sprinkler system. An effective water irrigation system will be able to control mosquitoes, pests well and fertilize with the implementation of organic and natural Hunter sprinkler products.
Read also: 8 Common Sprinkler System Problems and Solutions
Hunter Stainless Steel Drip Filters & Screens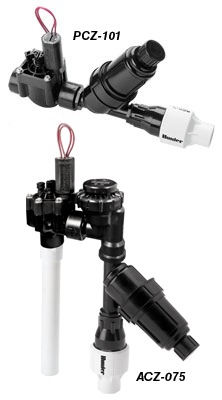 This stainless steel screen filtration can provide your irrigation system with long-lasting protection against clogging drip emitters. Besides, installing a pressure regulator that can control pressure at 25 or 40 PSI will be able to give protection to barbed joints within the drip zone from leaking and fatiguing.
Hunter Controllers & Timers
Hunter irrigation controllers include easy-to-use features plus various options to save water. These make Hunter sprinkler controllers turn out to be the first choice when people are looking for controllers and timers for their garden watering systems. Hunter sprinkler timers are also easy to use and very affordable.
Hunter sprinkler timers are an ideal choice if you want to install a sprinkler system or you wish to replace your old controller with a new one. Hunter irrigation timers come in a wide variety of styles to provide you with the best selection of sprinkler system controllers, and by far, the best would be the Pro-C Series Controllers & Timers.
Hunter Ultra Series Rotors and Nozzles
Hunter irrigation rotors and nozzles are available in many different designs to suit commercial and residential landscape sprinkler systems. The series of Hunter rotors could be moving from 15 to 90 feet away from each other based on what model you get.
The Hunter sprinkler heads will enable the user to fine-tune arc settings from the top of the Hunter sprinkler by not having to go through any sophisticated disassembly. Hunter sprinkler system rotors and nozzles are also top-of-the-line products in the garden watering systems and landscape irrigation industry.
Combine EZ FLO with Hunter Sprinkler Units
EZ-FLO Main Line Systems connect straight away to the drip irrigation system and in-ground sprinkler. When users use their drip irrigation system, the EZ-FLO will release small doses of water dissolvable or fluid non-hazardous fertilizers into the water flow.
A single irrigation system will supply via both irrigation zones and sprinklers by not having to make any changes or nozzle adjustments to sustain water pressure or water flow.
Step & Deck
You will need landscape lighting for your water irrigation system. Some of the stylish step & the deck is added advantage with the latest LED technology. You may find the necessary LED deck light that you need to install for your irrigation at your farm or garden.
Variety Hunter Sprinkler Products For You
Hunter sprinklers are very renowned lawn sprinklers made by Hunter Industries, which can be one of the famous companies that offer sprinkler systems and irrigation products.
They offer a variety of products ranging from rotary sprinklers, spray sprinklers, MP rotators, valves, controllers, sensors, micro-irrigation, and many more for your irrigation and sprinkler needs.
Their Hunter rotors happen to be the best in the gardening industry because they have a lot of nozzles, and they can provide Hunter rotor nozzles with different flow rates and radius.
Hunter Sprinkler Products and Models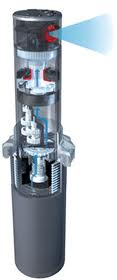 For the rotary sprinkler products, Hunter sprinklers are available in many different models. The most famous ones are including, Hunter PGP-ADJ, Hunter PGP Ultra, and Hunter PGJ. Hunter PGP-ADJ is the standard rotary sprinkler designed for residential and light commercial users.
Hunter PGP Ultra features 4 low-angle nozzles and 8 standard nozzles for simpler and easier adjustments. It is the most reliable sprinkler in the industry with its proven drive-train assembly.
If you want to replace a Hunter irrigation system that uses valves without flow control with other valves that have flow control, you may do so, but you will need to get the exact part replacement.
You need to know the size of the valves that you're installing. You can search for online retailers or Amazon to find the right part for you to do the replacement.
Irrigation system controller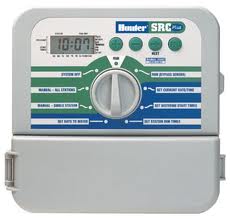 An irrigation system controller is an integral part, and it's a necessary tool to supply the appropriate quantity of water at the right time to ensure crops are achieving optimum levels of efficiency in energy, water, and chemical uses.
Drip Irrigation Filters and Screens
There are also Hunter drip control kits that you can use to complement the drip irrigation system, and drip irrigation filters & screens are required for its optimal performance. Hunter sprinkler does provide all the necessary drip irrigation kits for you to do your job.
Traveling Sprinklers

The creation of a traveling sprinkler would be to power a simple transmission with water pressure. This means it can force the water to flow from the hose and turns a series of gears connected to an axle, which slowly turns the sprinkler's wheels.
Hunter Sprinkler Controllers and Timers
The Hunter Pro-C Series Controller is the best-selling irrigation controller for station modular outdoor sprinkler timer that you could customize from 3 to 15 stations. A SmartPort wiring harness comes together with a Hunter remote control system when you make your order.
While for the Hunter station modular indoor sprinkler timer also features the same customizable stations as the outdoor one but is not really similar with Rain Bird sprinkler timer expansion module, which has 4 stations modular timer and 3 independent programs that could easily expand up to 13 stations with the addition of plug-in modules.
I-Core controller
Hunter has introduced a new design of an irrigation system called I-Core, specially designed for high-end residential and complicated commercial used. I-Core is featured with seasonal adjustment, easily retrieve memory in case of power loss, 6 language options, and 4 fully independent programs for customizable irrigation scheduling. I-Core controller is easy to use, install and program.
Fertilizer Systems


EZ-FLO is popular injection equipment for the horticultural industry in the world. Besides, most consumers are well recognized with their EZ-FLO fertilizer system.
EZ-FLO fertilizer can provide you with huge fertilizer choices for different lawns. You can get the EZ-FLO fertilizers with a fertilizer system to make you easily managing your lawn with little care but more efficiency.
Drip Irrigation Emitters
Drip emitters are used to regulate pressure. You can actually DIY by drilling a simple and small hole in a pipe. However, since drilling a small hole in a pipe tends not to work very well, that's come out the drip emitter, a mechanical device that can regulate the flow efficiently.
Valve Manifolds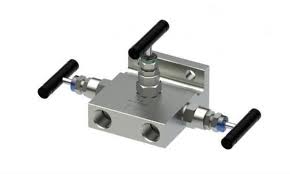 If you do not wish to connect many different valves and join them up together, then you may consider buying valve manifolds that make your life easy for installing and configuring valve systems.
Valve Boxes
Valve Boxes are used to cover the valves to prevent them from getting damaged by vandals, animals, and kids. Most valve boxes are designed to be easy access for maintenance and could hide unintentionally from other people.
Backflow Devices
The backflow device available for Hunter is called PGV-ASV, a combination valve that features an electronic control valve and an atmospheric vacuum breaker in one unit. It provides backflow prevention in every zone so that you don't need to get any separate backflow preventer.
Poly pipe and Poly Tubing

Poly is a form of plastic resin that has been widely used to produce water supply piping, including poly pipe and poly tubing. A long time ago, poly pipe was used to replace the traditional copper piping due to the ease of installation and low cost of the material.
Poly tubing is made from low-density polyethylene resin. Blank drip tubing is designed with holes punched into it for transfer barbs and drip emitters. Poly tubing is normally used for connecting the water to the garden.
Pest Control
You could set up the Skeet-R-Gone hypodermic injection system on virtually any fresh or existing underground sprinkler devices to eliminate pests on the lawns and have good pest control.
Skeet-R-Gone is definitely an affordable pest control system that injects a biologically or ecologically safe and sound fluid repellent from the primary water line of landscape sprinkler systems to eliminate the source of both larvae mature mosquitoes.
Rain Sensor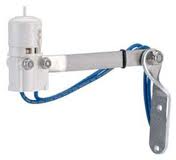 Hunter Mini-Clik is a reliable rain sensor that can stop your sprinklers from precipitation and automatically compensating for the volume of rainfall that took place.
Hunter Swing Joints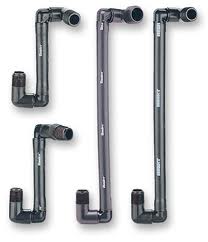 Hunter Swing Joints are distinctively trademarked and are swivel cells that could be installed in just about any setting and staying free from the leak. The Hunter Swing Joints also enable easy future adjustments with their quick and easy sprinkler head installation.
Hunter Valve Repair Parts
If your valve parts are broken or need pipe repair, you can get the replacement parts by sourcing them online or from the manufacturers. By doing so, you can make sure that you are having your valve repair parts or your pipe repair carry the same quality level as your previous one.
Sourcing Hunter Sprinkler Products Online
The items discussed above are a line of irrigation products provided by Hunter. Even if you find some are not available by Hunter, it can still be very easy to source from online retailers or Amazon.
If you have any questions related to Hunter irrigating products, or something relevant to tools service, you can always visit their official website at Hunter FAQ Page. On the page, they categorized the questions according to the different Hunter sprinkler products, including controllers, rotors, valves, sprinkler sprays, sensors, etc.
Is Hunter Sprinkler Head the Right One for Your Garden?
Hunter has long been hailed as a market leader in irrigation products and accessories, especially for its Hunter sprinkler heads. With a full line of irrigation supplies, products, and accessories, they remain the industry giants regarding craftsmanship and quality.
The wide variety provided can accommodate the needs of the private residential gardener and the professional lawn care contractor. From small to large commercial plots, they have products including sprinkler heads for your every need. What are the different types of sprinkler heads available?
Hunter Sprinkler Heads

Hunter sprinkler heads are available in spray sprinkler and rotary sprinkler models. The rotary sprinkler heads are built with durability in mind and offer a full oscillating head for maximum coverage of your lawn or garden.
The PGP-ADJ Rotary Hunter sprinkler head is one of Hunter's first products introduced to the market in 1981. An innovative breakthrough in sprinkler heads, the PGP promotes even coverage and water distribution from durable nozzles that can be adjusted to provide a steady stream of water and a fine mist for water conservation.
The sprinklers are incredibly sturdy, and they resist clogging, resulting in long life and reduced need to replace sprinkler heads. This particular model is the top choice for professionals because it comes in varying sizes and works well for novice gardeners.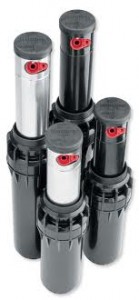 The PGP Ultra rotary sprinkler is another innovation by Hunter in the oscillating sprinkler head category. As a top industry performer, the PGP Ultra provides a full 50 to 360 oscillating capacity with a mechanism that enables an auto-arc return.
The nozzle can be used with hard water and resists clogging. Installation is very simple with its non-stripping design. You can install the head with a simple screw motion. And you can quickly make adjustments with a simple screwdriver.
PS Ultra Hunter Sprinkler Heads
The PS Ultra Hunter sprinkler heads are compact full performance heads equipped with pre-installed adjustable nozzles in varying sizes from 10' to 17'. The precipitation rate provides for even distribution and less water consumption.
There is even the ability to change from a steady spray line to a fine mist providing maximum coverage and less water waste. This sprinkler head falls within the category of spray sprinklers. They are generally used for smaller areas like residential lots and gardens.
For almost 30 years, Hunter has been an innovative giant in manufacturing and selling sprinkler heads and accessories.
They are constantly coming up with innovations that contribute to water conservation and healthy plant growth. The next time you are looking for a durable and quality sprinkler head, Hunter sprinkler heads are the brand that delivers.
Read also: Install Lawn Sprinkler System Without Tear Up Your Front Yard
The benefit of Hunter Pro C Irrigation Controller for Irrigation System
The Hunter Pro C is a fully customizable irrigation controller designed with residential irrigation and light commercial irrigation systems. It was designed with ease of use for both residential customers and small commercial lawn and garden contractors.
The concept is based on the ability to control the timing cycle on your irrigation system remotely and starts with a base model that supports 3 stations. It is easily upgradeable to 12 stations using the same controller, and without the need to purchase an additional controller, you purchase available plug-in modules.
So it provides significant cost savings, especially to the novice gardener that wants a set it and forget it set up.
Hunter Pro C Irrigation Controller is easy to set up.
Set up is quite simple, which contributes to its popularity in the market. A one-touch start function allows you to commence with the timing cycles literally with one touch of a button.
Other features include the ability to establish three different programs, with the base model, the ability to program various start times depending on the programming, scheduling options that allow different programs to start independently of one another, ability to program a day off or day when the system is not used.
This particular feature is good for those living within a community requiring to observe approved watering schedules. In addition, the controller is durable, weather-resistant, and possesses a built-in surge protector.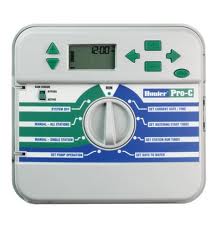 As mentioned at the onset, the base model comes ready for set up with 3 programmable cycles. You can program the cycles independently, and all cycles do not have to start simultaneously. This feature is also perfect for those who have a variety of moisture needs within their gardens.
For example, some perennials are heat resistant and crave the sun requiring very little moisture. Your controller can be programmed to provide varying amounts of mist to cover these types of plants while providing more moisture for annuals within the same garden that craves moisture.
Hunter Pro C is ideal for mid-sized gardens and lawns.
The Hunter Pro C is designed with a small to mid-sized garden and lawn in mind. So whether you are a professional lawn care contractor or a garden enthusiast with a green thumb, this little controller can make your life a whole lot easier with just a few clicks of a button. You can try to use this Hunter Pro C irrigation controller for your irrigation system, and for sure, you will benefit from it.
Find the Best Deal on the Pro-Spray Hunter Sprinkler?
Hunter Industries is an industry leader in irrigation supplies, including sprinkler heads, tubing, piping, and coordinating accessories. For almost 30 years, they have been at the forefront of irrigation system development, always coming up with newer innovations that contribute towards water conservation and support green living.
Throughout the year's Hunter has introduced many amazing products, but one that has received notable acclaim has been the Pro-Spray Hunter sprinkler.
Pro-Spray Hunter Sprinkler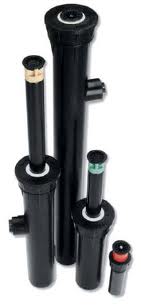 The Pro-Spray Hunter sprinkler system was manufactured for maximum precision and performance all year around. The construction is extremely durable, providing reliable and quality service in all types of weather. It resists rusting and clogging and works well even with hard water.
It has been hailed as a solid performer, and in these hard economic times, you need a product that can provide a significant cost advantage. Because of its durable design, there is little chance that you will have to replace the sprinkler head for years to come.
The Pro-Spray is made of durable thermoplastic that is ideal for all weather. Its flawless ABS design will prove one of the best investments you can make in your lawn or garden.
Good Features of Pro-Spray Hunter Sprinkler
Hunter Pro-Spray sprinkler features an adjustable nozzle that allows you to control the intensity of the water distribution. This feature is critical because it works towards water conservation efforts.
The sprinkler is also fitted with a powerful wiper seal that eliminates excess flow decrease and spillage that can occur with regular nozzles. There is a filter on the nozzle that traps any debris, helping to prevent blockage of water flow.
With an adjustable arc that allows it to swivel to a full 360 angle, it provides complete coverage of the area you wish to water. In addition, the Pro-Spray was designed as a user-friendly sprinkler that sets up easily, and with ribbed body construction, it is easy to adjust and service as well.
So for those who have a well-manicured lawn or garden and wish to provide the best unobtrusive maintenance available, the Hunter Pro-Spray sprinkler is the ticket. It is cost-effective and easy to set up and maintain. Hunter sprinklers are constructed with quality in mind and meant to last for years to come.
There are just some things that one cannot skimp on, and lawn and garden care are some of those things because they could prove costly in the end if you have to repair or replace poorly constructed products and accessories. The next time you decide to upgrade your sprinkler system, you should think Pro-Spray Hunter sprinkler.
Read also: The Toro Company and Their Dealers