House plants can be placed anywhere in your home, including the living room, hallway, bedroom, kitchen, and even bathrooms. Potted plants come with many benefits, including providing color and freshness to your decor and serving as a screen to hide unpleasant aspects of your home.
You can also use them to separate the living areas. Several plants purify the air in your home by removing pollutants. Examples of such plants are palms, ivy, dracaenas, and spider plants.
Things to consider:
Flowering plants – You can choose from orchids, gardenias, begonia, or poinsettias.
Nonflowering plants – You can alternatively opt to work only with foliage or green plants, which provide interest through the shade of green, texture, and shape of the leaf. Some popular indoor foliage plants include cacti, philodendrons, and bromeliads.
The pot that holds the plants is just as important as it becomes part of your decor. Take your cue from the size of the plant. Big plants require big pots, while small plants will do even on a shallow tray. Clay pots are usually preferable to plastic ones as they are an eco-friendly option, and plants generally prefer them.
However, you can choose any type of container, including ceramic or metal, provided it is drilled with holes at the bottom to allow drainage. If your pot is not particularly attractive, place it in a basket, wooden planter, or decorative container. Ensure you have a tray underneath the pot to collect excess water.
Caring for your indoor garden
Different plants come with different watering requirements as some like very little water while others thrive in an environment of constant humidity. To ensure you do not forget, create a watering and feeding schedule, for example, "water the palms on Sunday after breakfast."
Once everyone in the home is aware of the routine, chances of killing the plant are minimized. In the same vein, indoor plants will require regular feeding with nutrients as they cannot find their own food like plants in the garden.
You can easily find plant food in flower nurseries, and they cost very little. Depending on the plant's needs, aim to feed it every two weeks or at least once a month.
For best results, always ask the flower nursery staff about each plant's watering and feeding requirements. It is equally important to keep your plant away from extremities such as heat, cold or intense light.
Where you place your potted plant in your home will depend on its light requirements. Group sun-loving and shade-loving plants together in the ideal environment for them. Pinch out dried or wilting leaves and flowers. For shiny, green leaves, regularly clean your plants using a dab of mayonnaise on cotton wool.
Placing your plants
Place large dramatic plants on their own and group smaller plants for a stronger statement.
Humidity-loving plants like orchids work best in bathrooms.
Smaller plants can be placed on display cabinets breaking up a display of books and souvenirs, on coffee and side tables.
Place a fern in a basket on top of your fridge rather than have it overflowing with clutter in the kitchen. You can also plant up a potted herb garden in small containers on your window sill.
Research shows that plants have psychological benefits and improve the quality of air around the house.
Apartment Landscaping
When living in an urban environment, having your own backyard is not always possible, so perhaps indoor gardens and plants are more of an alternative for those luxury city central apartments. The key to having a successful indoor "landscaping" is to choose the correct plants and trees suited for your apartment.
Placement of your plants and garden are imperative not only to their survival but also to the general aesthetic of your city's high-rise home. If you were to view property for sale in Piedmont, you'd see some amazing examples of the use of plants and light in interior design, and when creating your own indoor garden, you can learn some great tips from these properties.
Choose The Right Plants For Your Garden
Choose your plants carefully for your indoor garden. If your apartment has a Feng Shui design aesthetic or not, then purchasing bonsai trees can add a sense of Zen to an apartment.
Bonsai are dwarf trees that can be grown from seedlings and carefully pruned to stunt their growth through to adulthood. You can purchase already dwarfed bonsai trees in varieties, from oak trees to weeping willows, and they are beautiful plants.
Please note they require pruning and care to ensure they look their best, which can turn off many low-maintenance city slickers. Bamboo Palms are an excellent alternative that is not tall trees that will outgrow your indoor gardening space and are low maintenance requiring little sunlight.
Well Lit Plants For Your Garden
Ensure you create your garden in well-lit areas indoors. You can go the terrarium or hydroponics route, but that may incur more costs for an indoor garden than you are willing to part with.
Terrariums can be a nice addition, and there is a multitude of books on the subject available from the local bookstore that can get you started with nothing but a few mason jars and the like.
Terrariums are enclosed indoor garden environments that can be kept with small animals and focus around small ferns, moss, and moisture heavy gardens enclosed in glass.
For those of us with less time and less inclination, make sure you check with your local nursery which plants need direct sunlight. Unless you have a section of your city apartment that gets consistent light, you should stick to plants that only require indirect sunlight.
Cacti are ideal indoor low-maintenance garden plants. With multiple variations, these little indoor plants can flower some in some amazing variations and can be forgotten and left alone without water for sometimes weeks without killing the plant.
The focus of your indoor garden needs not only to be on the plants, their ease, and the flowers they produce, but it also allows you to present them in interesting ways for designs pleasing the eye.
Use classic-style pots or an art deco-style potting tray for your succulents near the window. Hanging plants with interesting pots can be real eyes catchers as I have seen in many a stylish property for sale in Fulham, central London.
Plants also clean the air that we breathe, such as the English Ivy that works against mildew, and when looking at city living, an indoor garden has both health and lifestyle benefits by lifting your spirits each day.
Using Fake Plants in the Home
Are you one of those people that have an instant revulsion to fake flowers? Does your skin crawl at the merest thought of an artificial tree?
This is quite a common reaction because most of us prefer the real deal when it comes to plants, flowers, and trees. There are some occasions, or rather situations, where fake flora is a perfect choice. For those with a busy lifestyle, artificial trees and plants are ideal. Many of us just aren't particularly green-fingered.
If you want a little greenery in the home or garden, it's better to have something that can look great all year round, without succumbing to neglect, even if it is not intentional! Here are some tips and facts about artificial plants you might not know and may help you change your mind if you're not a fan.
Convincing fakes
Synthetic plant life has come on a long way in the last few years. Modern techniques have meant that you can buy artificial trees that look stunningly realistic, with authentic textures on bark and leaves. Modern resins and accurate plastics have been used to great effect, challenging anyone's perception at first glance.
It is the finishes, however, that make all the difference, and the similarity to rough tree bark or smooth leaves are breathtaking in their realism. Some artificial plants with large leaves are sometimes made with some leaf deterioration or insect damage for greater realism.
Care of artificial trees
While the benefit of having an artificial plant is, as we've already discussed, is that they're really easy to take care of. There's no need to water, feed, or re-pot a fake tree. That doesn't mean that you can ignore them completely. Like any decorative object in your home, synthetic shrubs, trees, and flowers still need to be cleaned and dusted.
You can clean these with simple light dusting or a wash. You might only need to wash the tree every 3 months or so. The thing is, you'll want to keep them looking fresh and clean to maintain the illusion of a living, breathing plant.
To keep your artificial tree clean, you should give it a light dusting with a cloth or feather duster. You can do this indoors. However, you might want to continue the process outside or in the bathroom. Check if the pot is water-resistant.
The water might corrode any metal elements, so remove the plant before cleaning. Wash the plant with a fine spray from a hose or in the shower. Too much pressure might damage or chip the plant.
An artificial tree and plant can give a home that added a touch of calming décor, providing the best alternative when you don't have green fingers.
7 Hard To Kill Houseplants
Most people love to have plants around the house. They add a splash of color and life to any household; but, they can be difficult to look after, especially as we lead increasingly busy lifestyles. Some plants, however, seem designed by nature to live with those of us who are perhaps not quite as green-fingered as we may like to be.
1. The Yucca
One of the easiest to care for. These durable desert plants retain water in their stalks, so they are perfect if you are a little forgetful. Buy one with a large, thick stalk as this store's more water, then so long as you remember, occasionally they will thrive.
2. Papyrus
Papyrus is a slightly unusual indoor plant that requires very little attention. They prefer cool temperatures and bright light, and if you place the pot in a shallow dish of water, they will survive for a long time, even if you don't remember them for weeks.
3. Peace Lilies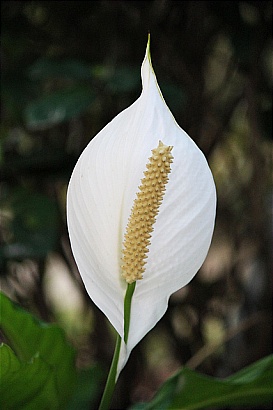 Peace Lilies will survive in most indoor conditions, though they prefer indirect sunlight. Keeping the leaves moist helps these plants to flourish, so keep a spray bottle nearby and mist them whenever you notice it.
4. Ferns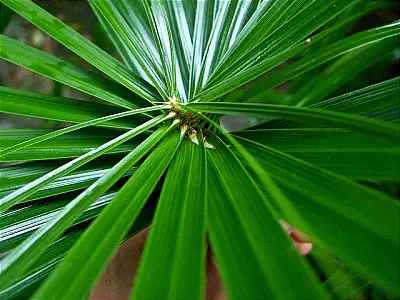 All Ferns are ideal for keeping in a household bathroom. They love moist air, don't like direct sunlight, and like to keep their leaves well-misted – perfect for joining you in the shower when you forget to water them.
5. Cacti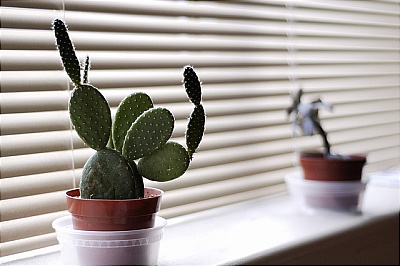 Cacti are the survivors of the desert and also of any house. They can last a long time without water, and keeping them in a pot with holes in the bottom reduces the risk of over-watering.
6. Aloe plants
Aloe plants are not only medicinal but extremely simple to look after. Placing in a pot with sandy soil helps, as they do not like to be over-watered, and the sand will help dry out the soil. They don't like harsh sunlight, perfect for indoor living, and only need watering every few days.
7. Aspidistra
The ultimate indoor plant, however, has to be the Aspidistra. These hardy plants, like dark corners, never need pruning and can survive long periods of drought – handy for when you go on holiday and forget about them! Keeping pots of aspidistra on patches of artificial grass is the ideal low-maintenance indoor garden.