Recently, the Laurel Hedge in my own garden has grown too messy. I thought I would need to cut and trim them to keep them neat and pleasant look. Sometimes I am wondering I should use a hedge cutter or trimmer to do the work. Are they the same?
There are certain issues to be aware of when it comes to particular types of hedges and shrubs. Actually, I was not aware of these myself not too long ago.
What is a Hedge?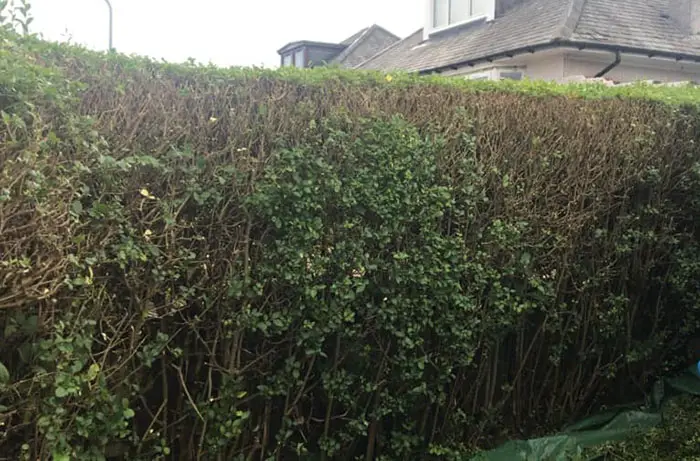 Before that, let's talk a little bit about the hedge. If you don't know, a hedge is basically a living wall and has many advantages instead to a brick or stone wall, or wooden fence.
Firstly hedges are attractive to look at and can be grown to virtually any size from a small 1ft (30cm) Buxus hedge to a large 30ft (900cm) Leylandii hedge.
Hedges attract many types of wildlife into the garden, including many different birds. Hence, you also help sustain the local wildlife, which in today's society where more and more rural areas are being built, you will help put something back into our towns and city to help our wildlife survive.
Some people choose to plant a hedge to form a small walkway up to their door or maybe as a small border around flower beds or to form a large screen to create privacy around their home and garden.
Cutting vs. Trimming Hedge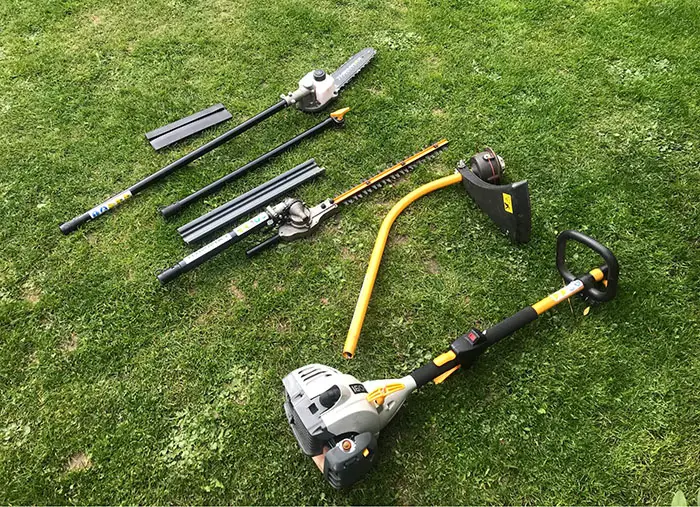 Okay, now we know what a hedge is all about; it's time for us to discuss a bit about cutting and trimming the hedge.
To know the difference between them, we can link them to having a haircut. If you have long hair and want to cut it short, the hairstylist will use a pair of scissors or a cutter to cut your hair first.
Until the hair is cut short to the length you want, only the hairstylist will start to use a trimmer to trim your hair in a good-looking way.
The same thing goes for the hedge cutter and trimmer.
When your hedge is growing, the branches and the leaves may grow haywire. You may have no idea where you should start to trim them.
Therefore, the first thing is you should use a hedge cutter to cut the hedge. Generally, a hedge cutter is a heavy-duty cutter that can cut thick branches and dense leaves without much effort.
You can roughly chop the branches and leaves off your hedge. Once those excessive branches and leaves have been cut, then it is time for you to use a hedge trimmer to trim them.
Generally, a hedge trimmer is not a heavy-duty one. It cannot cut off thick branches, but you can use it to trim those thin branches. You can use a hedge trimmer to flatten your hedge and trim them into the shape you want. It is good to use for fine trimming for tight hedges. They can perform detailed work very well.
Similarities of Hedge Cutter and Hedge Trimmer
Now we know the differences between a hedge cutter and a hedge trimmer. There are also many similarities between them.
Consider that by trading off a lightweight battery-operated unit for an engine-powered one, you will have much more cutting capacity and power for much bigger jobs, and this would include some light tree trimming as well.
Then again, depending on the type of tree, such as a "Poinsettia," which is really a very common choice in landscape design, a less expensive battery-operated unit should suffice just fine.
Well, I didn't say that "weighing the pros & cons would be an easy 'no-brainer' process" however when it comes to making the right decision on the ideal cordless hedge trimmer.
The one choice that would most likely be a better one would have to depend on your own personal preference, the type of landscaping that needs to get done, the amount of acreage involved, and individual experiences that you may have had.
Types of Hedge Cutters and Trimmers
Basically, there are 3 types of them: electric, gas-powered, and battery-powered.
Electric
It is simple and easy for you to use electric hedge cutters or trimmers. All you need to do is plug them in with an extension cord and start trimming.
Since electric hedge cutters and trimmers have existed for quite some time, you can find a wide variety of blades to choose from. If your hedge is very tall, you can get longer blades as well.
Some of these electrical tools, they do feature long-reach blades. Long-reach hedge trimmers are my favorite. This is due to they are safer to use as the blades are far away from my hand. However, I do use a handheld as well to do awkward jobs.
Articulating cutter blades are very instrumental in trimming the tops of tall hedges. Articulating simply means that the cutting bar has adjustable angles. This feature is available, usually as an attachment for the pole-type or long-reach hedge trimmers.
In addition, electric cutters and trimmers only need very little maintenance. Every time after use, you need to clean the blades. Lubricate them after some time.
Pros
More balanced for extending use.
Cutting hedges are very sharp and crispy.
Heavy-duty. You can use the cutter to cut the 2 or 3-inch branches.
Cons
Need to connect to a power source.  It is not convenient because you will need a long power extension if the power source is far from the hedge.
Heavy-weight. The arm and elbow may easily get sore after using it for a while.
Gas-Powered
Among the most popular gas-powered hedge cutters is Husqvarna, Echo, Homelite, Qualcast, Eckman, Stihl, Poulan, Kawasaki, McCulloch, and although commonly or most "widely known" for their battery-powered hand tools – there is Makita and Ryobi as well.
Many will find that gas-powered trimmers are a good choice to deliver the most power and speed; however, the smells and the noise associated with them may not be as desirable.
The rule of thumb is that typically commercial landscapers will invariably choose petrol (gas) hedge trimmers because they are much less limited as to what they can do while not having the concern of "got extra batteries"? – those guys want to "gas and go" and "get er done."
While homeowners will most likely prefer a less expensive battery-powered unit, these will suffice for nearly ALL residential use without the loud noises and exhaust fumes of petrol machines.
Pros
Performance, ergonomics, and serviceability.
Very responsive.
More aggressive.
Cut through things a lot more.
Heavy-duty.
Cons
heavyweight, your arm and elbow get sore after holding for a little longer.
Make a lot of noise.
Battery-Powered
The idea behind a cordless hedge trimmer is portability. The idea of not having a power cord in the way of things, not having to untangle it, and not having to backtrack your steps from around a tree or tossing the cord over bushes, etc.… makes a cordless hedge trimmer soo… "desirable"!
The top dependable brand names with battery-powered machines are Bosch, Black & Decker, Ryobi, Homelite, DeWALT-Worx, and Gardena – (made by Husqvarna).
Some people find that battery-powered trimmers are a good choice. However, one would not want the battery to run down before the job is finished. Therefore, they have (two batteries) for their cordless hedge trimmer, as I always do.
I have a personal preference for DeWALT myself because it just seems to me that the batteries DO last quite a bit longer than some of the other brands that I've had. However, DeWalt batteries cost quite a little bit more, too, I've noticed!
Overall, even though I'm really happiest with their batteries, some of the other brand-name power tools have lasted me a little longer than DeWalt has.
Then again, that might have something to do with the particular usage or maybe "abuse" that I have put some of my power tools through. At least, I've got my money's worth out of them!
Another thing to note is that after purchasing a battery-operated hedge trimmer, one should first charge the battery as they are normally sold with a low initial charge. It is also NOT expected to see the battery work at its best during the first couple of uses.
Surprisingly, it can take five to six complete recharges before a battery operates at its maximum capacity. This particularly means something like a "break-in period" before the battery will last its longest while in use.
One other thing to be aware of is that you should store the batteries in a cool and dry location or environment such as (inside your house) to ensure maximum battery life plus optimal performance at any given time.
Pros
It is lightweight. You can use a single hand to stretch it out easily.
Maneuver.
Cleaner air quality.
Cheaper
Cons
It won't function once the battery is running out. You will need to recharge the battery before you can use it again.
You may be struggling a little bit.
The maximum thickness of branches that it can cut is 3/4 inch or 1 inch. It is not possible to cut the 2 or 3-inch branches.
It Depends On Your Needs
These are perhaps little-known facts by "most consumers" any way that might be good to "keep in mind" if you wish to get the longest or "most usage" from your investment.
To make the right decision as to which type of cordless hedge trimmer is best suited for your particular landscape needs, then you should take time out to weigh some simple pros & cons.
You could start by considering that a battery-powered trimmer has the advantage of being the most lightweight, which in turn leads to less fatigue and is easier to wield or (maneuver).
However, a gas trimmer never needs to have any batteries replaced whenever they no longer have the ability to take a charge which always costs a few extra bucks and usually at some inconvenient times because of some other expenses at the time.
Then again, when you consider the added expense of having to buy fuel occasionally would offset the cost of batteries (over time). Only would you be comfortable with keeping fuel stored around your property?
Also read: