With springtime just around the corner, you cannot help but picture gorgeous flowers, birds singing, and baby animals being welcomed into the world—what a beautiful experience.
For most of us, we have to go somewhere other than home to take insights like that, but that scene is right in their own backyard for some lucky people. This list is composed of five of the most beautiful gardens in the world. Some are widely known, while others you may have never heard of.
1. The Gardens at the Biltmore Estate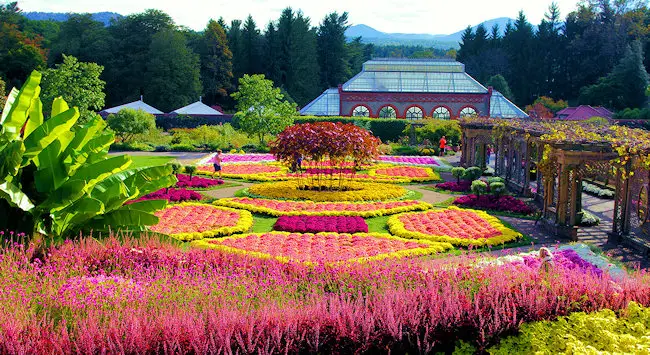 image source
Prominent landscape architect Frederick Law Olmstead designed the Gardens at the Biltmore Estate. The Biltmore has everything from an Italian Garden to the first managed forest in American history.
The Estate boasts many lengthy trails to carry you from one part of the garden to the next, two and a half miles of trails altogether. Each section of the garden is named. You could spend a week here and never get bored.
2. Huntington Botanical Gardens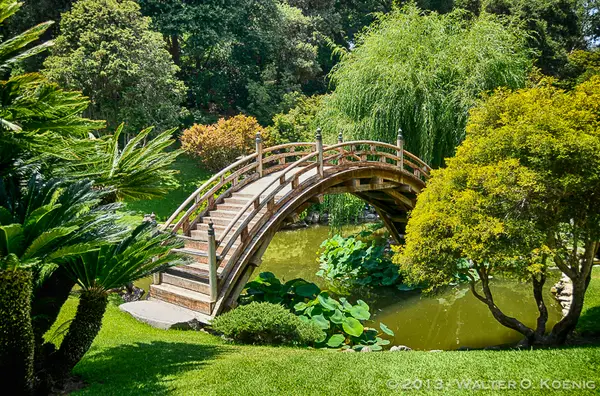 image source
Originally started by the owner of the property, Henry Edward Huntington, in 1904, these gardens are, in a word, magnificent. The man credited with designing the gardens is William Hertrich, a landscape supervisor. The property includes eighteen different "specialty" sections. There is even a desert garden that spans twelve acres.
The three-acre Rose Garden, the Jungle and Subtropical gardens, a formal Shakespeare Garden, a walled Zen Garden, lily ponds, and a twenty-acre grove. With all of this to look at and explore, a visit to the Huntington Botanical Gardens is a good day for anyone.
3. The Gardens of the Château in Versailles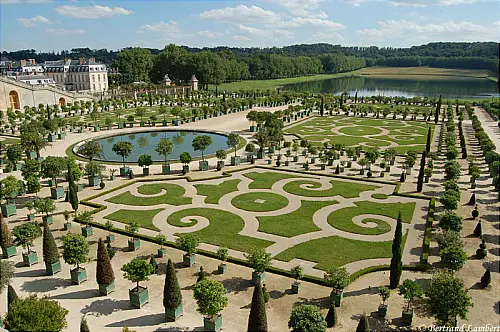 image source
André Le Nôtre was hired by Louis XIV to design the gardens surrounding the Château. The making of these gardens was not an easy undertaking. Loads of soil had to be removed to make room for the various flower beds. There is a Grand Canal and an Orangerie that can blow any commoner's mind.
4. Gardens at the Bodnant Estate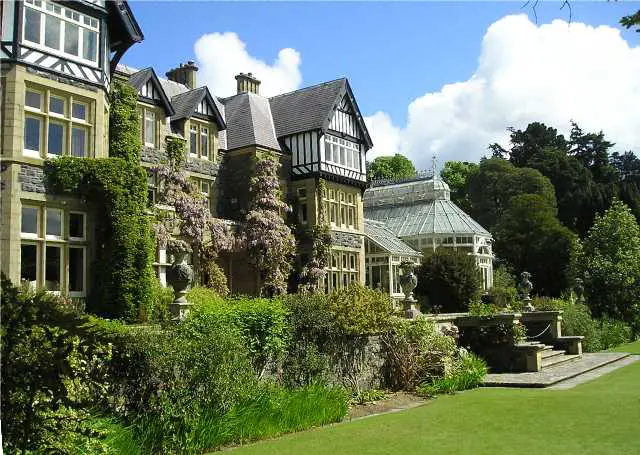 image source
One of the most beautiful gardens was started by the McLaren family in Britain, but mainly by Henry McLaren, also known as Lord Aberconway. This garden features grand formal Terraces, the Pin Mill, the Laburnum Arch, a deep valley with trees and streams, and flower blooms that can be seen throughout the year, no matter the weather. It's a whimsical paradise.
5. Garden of Kensington Palace, London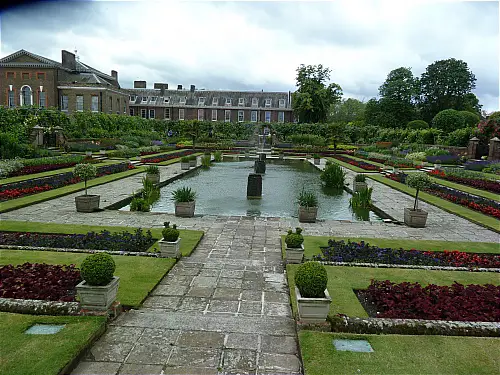 image source
The garden at Kensington Palace has been influenced by many of the Royal women in London. Inspired by their inner beauty and attention to detail, the gardens have become a favorite for royal family fans worldwide.
There are too many beautiful gardens to list them all here, but I hope you've enjoyed this shortlist of the most beautiful gardens in the world. Do some digging and planting by yourself or with the help of experts such as those with Maple Grove Landscaping.
Read also: