Loading ....
There are many discussions about Lawn Belt irrigation on the internet regarding how well the system can be for implementing on their lawn or garden. Some people are having ample rainfall for the area that they live but some are having an arid climate.
Therefore, they would keen to know what is the smartest way for them to install the sprinkler systems in their house with less trouble and high yield.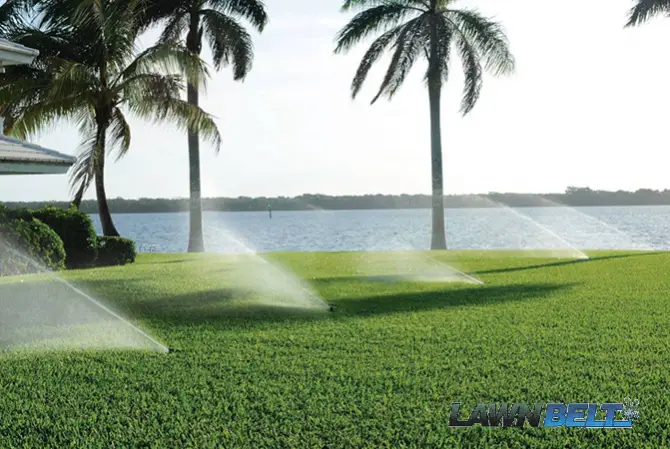 Some reviews are giving a very high score to the Lawn Belt sprinkler systems but some would say it can be a disaster solution for those who implement the system in their living area. Some claimed that it is actually a good idea to go for the belt as it is well made with good quality.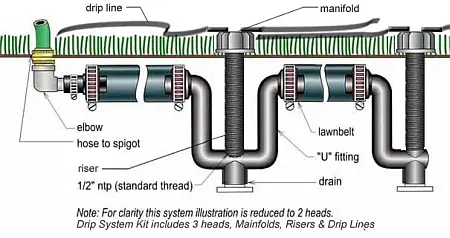 However, the quality of the U-fittings is sub-standard which can be really bad to use. The plastic is way too thin which maybe is caused by bad quality control.
We know that most U-fittings have mold lines on them which make it rather difficult to not cross-thread them if you want to attach drain plugs or sprinkler heads. If you try to fit the lawn belt, it can easily get cracked due to the water pressure and the drain plugs tend to easily get split into two as well.
What Did People Say About Lawn Belt Sprinkler Systems?
As a result, most would rather invest in the belt by making their own U-tubes with PVC and only get the lawn belt connectors for PVC. Even some would think that it is actually a great choice for them to choose the Lawn Belt sprinklers systems, but they would still suggest that unless Lawn Belt can come out with quality U-tubes that are less flimsy, or else they will not going to buy it as they think these could be just some pieces of junk.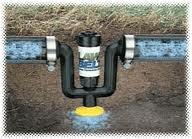 There is one case that a friend of mine has just installed a 3 sprinkler Lawn Belt for his lawn in front of his house. He has been noticed that even the belt looks great, but he has found that the connections leak a lot no matter how many Teflon tapes he rolls on them.
He ends up using some non-adhesive silicon and applies on the connections for attempting to stop the leaks but the connection of the hose no luck but still dripping. This is the bad part of the system but he found that the orbit heads are actually quite easy for him to adjust.
He does have very hard soil and at first, he thought this can be very hard for the orbit heads to install at the lawn, however, he found it is a breeze as the orbit heads can be easily installed without any trouble.
Read also: A Best Comprehensive Guide to Choosing Sprinkler Systems
The Way Professional View On Lawn Belt Sprinkler Systems
For professional constructors who have experience in-ground sprinkler systems, they will tell you that all the Lawn Belt sprinkler systems were made up of uPVC pipe, and also some components are made by RainBird and Toro.
And they not really agree with the high quality that the Lawn Belt claim they are. Some even said that they will not touch this Lawn Belt system at all even the customers are willing to pay them as they claimed these sprinkler systems can be a disaster for them to install.
Many also said that it is an affordable system in which you just can't make a comparison with the semi-rigid bustle piping systems and uPVC rigid that has proven to be very reliable. These sprinkler systems need to cement or glue in order to be able to hold the fittings.
This is known as impervious and strength to disintegration caused by corrosion like the rust that can tear Lawn Belt apart with its steel hose clamps.
Therefore, there is no replacement for quality which offers service for many years with minimal service. And Lawn Belt is not going to be able to offer the required service quality or ensure the durability of the system.
You should know that rigid or semi-rigid irrigation systems normally take long hours to install, however, if compare to the years of service they offered, the installation period will seem to be just a tick of the clock.
What I can say is that Lawn Belt maybe can receive a good appealing for people who are living in areas where there are rains all around the year.
Because if you happen to live somewhere that you do not necessarily have to use a water sprinkler system then it can be a great idea for you to use a lawn belt since you not really want to spend money on a system that you rarely use. Alternatively, you can use Rainbird 1800 sprays instead of the cheap orbit heads to accomplish your gardening task.
Latest update:
Lawn belt USA has thickened the U fitting which is 2-3 times thicker than the previous one. So the quality is being improved and the above-mentioned issues should be resolved with this improved version of U fitting.
The major difference between the old and the new U fitting is the new one is having a longer belt. The old version is thinner and lighter. The thickness of the new version is twice the old one.
If you have one new Lawn Belt U fitting in your hand, you can try to grip and squeeze it. You will feel it is very rigid and firm. It is not like the old one which is quite flimsy when you try to squeeze it.
Another improvement of the new U fitting is on the threading. The slight taper that you found in the old version has been corrected with the new one.
Check on the video to see the new U fitting of Lawn Belt USA.
Read also: