When you want to implement underground lawn irrigation in your garden, you should ask yourself if you really need an underground irrigation system. Most gardens don't feature flat ground where some areas may not adapt well when installing sprinklers.
On some occasions, a tall arcing spray emitted from a landscape sprinkler may well partially evaporate or blow away before reaching the soil. The determination of underground lawn irrigation also required grass species in your lawn.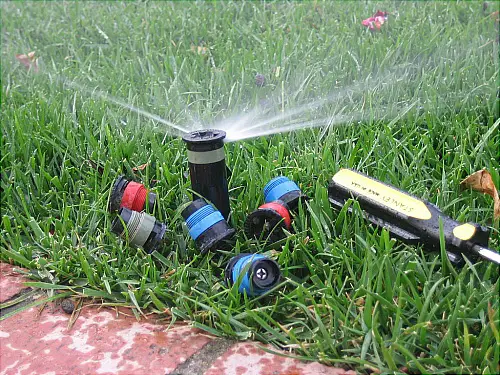 Plan for Your Underground Sprinkler System Design
If you do proper planning first before implementing your underground irrigation system, you will save a lot of time and money. When designing your lawn, you may consider using a garden hose that can provide you with versatility and expandability, which could make your sprinkler system layout turn out to be simple and easy.
It would help if you were using grid sheets and templates to design and layout the spray patterns. Once they are completed, you can now weave the system all over your lawn contours as well as garden hurdles.
You will fit all the connections of sprinkler hoses easily, one with another using stainless clamps and collar halves where you can carry it out without glue.
Underground Watering Systems For Lawns
After you have your underground lawn watering system in place, you will have yourself busy with all the chores you need to do. You will be rewarded with an increased aesthetically pleasing and eye-appealing result from your hard work as you will have a good-looking natural green lawn that you can take pleasure in.
You will find there's a specific amount of extra productivity to working with underground watering systems. The moment you install piping in the ground, the pipes will deliver water straight away to the plant's roots, and you will not have any water loss caused by evaporation.
Thus, it helps make the most efficient way for your water usage. You need to realize that nobody will know you are sprinkling your lawn. They only concern whether your lawn is looking good or bad. As a result, you should put some effort into properly laying all the pipes in the early stages.
Underground Lawn Sprinkler Systems
These systems work most effectively since they don't conflict with garden and lawn settings. The underground lawn sprinklers are great for lawns because they can take care of a large area at the moment dispersing water, and they at the same time make it possible for a uniform water supply for the entire lawn.
To ensure effectiveness, the lawn requires sufficient water because the water pressure required to drive the water sprinkler is high.
Choose The Right Underground Sprinkler Heads
Choosing the right sprinkler heads is important as they can determine your entire underground sprinkler system design and play a key role in unique lawn installation. In contrast to other residential irrigation systems with a lot of stationery, compact sprinkler heads in a lawn grid cover the garden.
A good sprinkler system applies lesser, more substantial, rotor-style sprinkler heads that only need limited labor and little installation materials.
Many sprinkler heads are supplied on the market and among the most famous brands, including Hunter, Orbit, and Rain Bird. They are styles with flexible ranges and are especially hassle-free for users.
Most users are having trouble with the lawn sprinkler, like the growing grass can cover the lawn sprinkler head and clog the sprinkler head, making a huge waste of water.
You may damage your lawnmower and your lawn sprinkler head if not work properly. At the same time, another problem is that the sprinkler head can easily entice pests such as hornets and wasps to nesting around it.
So, to get rid of all these problems, it is recommended that you use rubber mats and position them around your lawn sprinkler heads which may solve all the above-mentioned problems.
The Benefits Of An Underground Sprinkler Systems
With underground sprinkler systems, you may have advantages like:
You can automate your lawn watering throughout the week by setting the schedule for your sprinkler system.
The systems can water all the lawn areas that cover small trees, shrubs, and your whole garden.
You will no longer need to worry about the wastage of the water if you forget to move the sprinkler and keep the water draining. Once you have the systems in place, you will save a lot of money by only spending one-time underground sprinkler system costs.
You will no longer have trouble shifting a lawn sprinkler to a different area and monitoring the timer for the time you need to water the area.
Garden Watering and Irrigation Supplies
Installing the right irrigation system will not only save you a lot of time but also your money. And if you want to save money but still get reliable garden supplies for your garden, you should spend some time doing your homework in finding trustworthy suppliers online.
You may shop around and gather all sorts of garden supplies you need, including a spade, shears, fork, string, seeds, trowel, netting, pots, netting, wheelbarrow, baskets, and the list can be endless. Thus, where should you keep all these gardening supplies if too many of them occupy your area?
You can actually use the garden shed as there are many different styles of garden shed that you can choose to store your gardening supplies.
Common Garden Watering Supplies
The most commonly used garden watering supplies are hoses, sprinklers, timers, rain barrels, and other accessories. Among all these, rain barrels are becoming more and more popular watering equipment used by many people. Rain barrels are containers that you can use to store runoff storm waters from roofs which can be later used to irrigate the garden.
For sprinklers, one of the well-known irrigation supplies online websites is Irrigation Supply Inc. The company has a wide range of water gardens, landscape lighting, sprinkler systems, and lawn irrigation systems available for users to choose from. The company is always committed to providing excellent water system supplies to their customers, and they really stick to their commitment.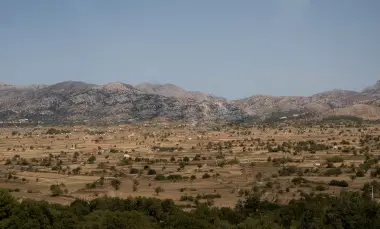 You will have many things to think about when you are searching for the most reliable drip irrigation supplies. It will come to the time that you need to decide what drip irrigation supplies you need and the amount that is needed.
You should plan your system by scribble a sketch to drip and come out with the number of plants you need to water. Also, you have to determine the soil type to know the number of drip emitters you will need per plant.
For garden irrigation supplies, other than what has been discussed above, there are also 2 kits that you need to consider: a dripper kit and a sprays kit.
Dripper Kit – hanging baskets, tubs, pots, etc.
Spray Kit – micro-sprinkler, poly pipe, sprays, flowerbeds, and borders.
Sprinkler System Supplies
When coming to sprinkler system supplies, the other company that you can rely on would be Sprinkler.com which can be the vital source for you to get your irrigation repair articles, lawn sprinkler system parts, and their expert advice.
With a wide variety of thousands of sprinkler parts, you will be able to get virtually all the irrigation supplies that you need to install, repair, and maintain your irrigation system.
As water consumption is the vital source for irrigation, most water garden irrigation supplies strictly comply with industry standards to ensure that all the water system supplies and products are certified and safe to use.
Micro Irrigation Supplies
Some people would choose to go to micro-irrigation. It actually means a low-pressure irrigation system that sprinkles, mist, sprays, or drips. Micro-irrigation supplies and tools are comprised of tubes, pipes, flow control equipment, water emitting devices, fittings, installation tools, etc.
It can be a challenge for beginners to choose the right micro irrigation supplies. It is good for them to seek consultation from those who have the experience to share their ideas in providing water to plants and the gardening areas.
Irrigation Supplies Online
Even there are many irrigation supplies online nowadays, and it is very easy for you to identify one of them. However, it is always a good idea to check out their background and find the one that has created a reputation in the industry so that you will not be fooled by getting substandard products for your garden.
For consumers, when looking for irrigation supply, those things that they will put into consideration including the reliability of lawn sprinkler supplies, prices, quality, technical support, customer service, and the security if they order online and the two irrigation supplies online with the reputation that can offer you with all these are including Lawn Sprinkler Parts.
There are still many companies that manufactured water garden irrigation supplies. Even though some components like irrigation sprinkler heads and timers have fewer competitors, there is still a small range where users can choose from.
If you are new, you need to know that the leading irrigation supplies manufacturers in this industry are Rainbird, Hunter, Toro, Orbit, and Nelson.
While for storage, a high-demand system of garden hose storage would be the clay pot. The item is made to become like other pots in the garden. It doesn't contain soil but instead contains the coils of the hose. You can find different types of garden supplies pot such as Alfresco, Atlantis, Chelsea, Fiberstone, and Modern Terrazzo.